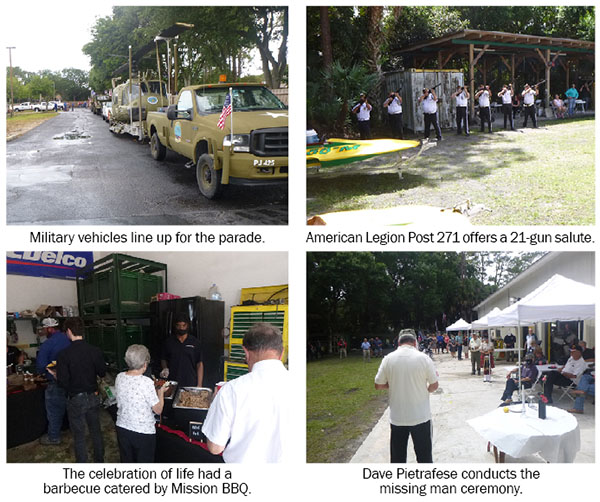 Project 425 lost one of its crewmembers when Chuck Carroll lost an eight-month battle with lung cancer.
Carroll, 71 of Hobe Sound, never smoked. He was the younger brother of Mike Carroll, curator of Project 425, based in Loxahatchee Groves.
Chuck Carroll's funeral mass was held Wednesday, March 31 at St. Rita Catholic Church in Wellington. His remains were then placed in the Vietnam Huey for his "last ride" in a long procession of military vehicles, company work trucks, Patriot Guard motorcycles and personal cars.
The procession headed to the G&M Ranch in Loxahatchee Groves for his celebration of life.