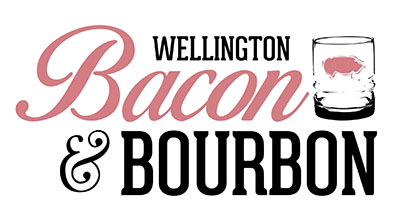 The Wellington Bacon & Bourbon Fest will return on Saturday, April 24 and Sunday, 25. Situated along the newly constructed Wellington Town Center Promenade and dock, the event is free to the public, but there will be limited attendance to follow CDC guidelines.
The Village of Wellington welcomes you and your family to enjoy two days of the finer things in life: bacon and bourbon. The event features more than 60 artists and crafters, an eclectic menu of bacon-infused culinary delights and a collection of rare bourbons and whiskeys.
The festival features the first and oldest legal whiskey distillery in Texas, Garrison Brothers, winner of the 2021 Jim Murray American Micro Whiskey of the Year Award. New this year, varieties of bourbon flights will be available, offering patrons the opportunity to taste different brands from across America. Patrons are encouraged to arrive early to be able to enjoy "The Last Drop" bar, which will include rare bourbons from the festival's private selection until they run out. Festival organizers are excited to have John "Fitzy" Fitzpatrick, curator of Warren Delray's whiskey collection and "spiritual advisor" as the celebrity bartender for this bar.
The menu of bacon and pork-related dishes will include Catering CC's bacon garlic cheese fries and famous jerk in a cup, as well as the insane Bacon Bar featuring chocolate-covered and caramel-nut-dipped bacon and bacon desserts. Menu items developed by local chefs explore the boundaries of New American Cuisine and the Farm to Table movement, along with old-fashioned comfort foods.
At the heart of Bacon & Bourbon Fest is a commitment to create fun-filled food lover community events featuring unique food and beverages. The event's strong commitment to the community includes a fundraising opportunity for nonprofit organizations that staff the event.
Indulge in the sweet smell of bacon and guzzle down the smooth taste of bourbon at the Wellington Bacon & Bourbon Festival. During the two-day event, if you would like to receive special updates, exclusive specials and safety alerts, text the word BACON to (833) 222-1965.
Find the event on Facebook @BaconBourbonFest and Instagram @BaconBourbonfest.