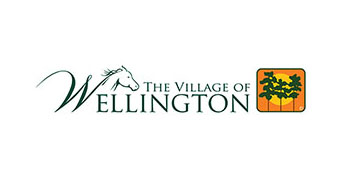 Palm Beach County Fire-Rescue District Chief Anthony Tozzi visited Wellington's Public Safety Committee on Wednesday, March 24 to introduce himself to the committee members. Tozzi recently took over as district chief in the western communities. He also provided a brief quarterly report.
Tozzi said that this is his 28th year with the department, after nine additional years with Coral Gables in Miami-Dade County. He said that he loves coming home to Wellington and is glad to be working in the community.
He noted that his agency has shaved a few seconds off response times to just under seven minutes. Tozzi said that some of the improved timing has come in the roll-out times.
"That's from the moment the call comes into us at the fire station, and we drop whatever we're doing and get the equipment on, get into the vehicle and roll out," he explained.
A safety tip was offered by Tozzi in response to a committee query. "It is never a good idea to leave things like toothbrushes plugged into the receptacle in the bathroom where they might get wet, even if that receptacle has a ground fault interrupter," he advised.
Palm Beach County Sheriff's Office Lt. Eli Shaivitz also reported on his team's efforts. Shavitz noted that his history with Wellington goes back some years as well. "I was one of the first two policing deputies with the village," he said.
Shaivitz reviewed recent crime data in Wellington.
"The COVID-19 implication has skewed the results a bit. The bottom line is crime peaked in 2009, and it has been on the decline ever since," he explained. "Between 2020 and 2019 there are anomalies due to the pandemic."
During lockdowns, many people, both residents and potential criminals, were spending more time at home.
When it comes to crime in Wellington, the biggest issues are crimes of opportunity, such as car burglaries. "The problem once again is people leaving their cars unlocked," Shaivitz said.
He urged all residents to always lock their cars, even when it is in the driveway.
"The other big topic is car crashes," Shaivitz said. "We have stepped up enforcement in [problem areas] to combat the increases."
Emergency Management & Public Safety Director Nicole Coates provided the staff report and a PowerPoint presentation with up-to-date information on the COVID-19 pandemic numbers, its timeline in the village, the ongoing response efforts and the continuity of government services.
"We never stop serving the village residents, turning on the water and making sure someone is answering the phones when you need service," Coates said.
She explained that the first COVID-19 cases appeared on March 13, 2020 in Palm Beach County and on March 25, 2020 in the Village of Wellington. Total cases as of the latest data in Wellington have been 4,735.
"We make up 4.3 percent of the county's population, and we make up 3.68 percent of the cases," Coates explained.
She also urged people to remember that the new hurricane season is coming up soon.
"2020 was a record-breaking season, and now is the time to prepare," she said. "Make an emergency plan, stock up on supplies, trim trees and check your insurance coverage. Now is the time to call for anyone who uses electricity for something like oxygen."
Coates said residents should call Palm Beach County at (561) 712-6400 to get on a priority list.
Director of Community Services Paulette Edwards reported on community wide projects that have continued during COVID-19 with the help of partners, such as churches and the service clubs with whom the village continues to maintain a great relationship.
"While everyone was in lockdown, the Community Services Department had to get out and serve the community. I want to thank my team, which does a great job," Edwards said.
She detailed programs, including activities for latchkey kids, counselling students during the lockdown, providing refurbished bicycles to needy residents and children, and handing out weekly food vouchers for 19,000 families so far.
The committee spent much of the meeting reviewing, discussing and selecting the winners of its annual essay contest. Each member took their turn to compliment the students for their hard work and effort to develop their written essays. Every participant in middle school and high school will receive credit for 10 volunteer service hours for their efforts in the contest. The winners will receive a cash award and be announced at the June meeting, where they will be invited to read their essays.
"I'm sure the council is going to take a very close look at all these essays because they are excellent," said Committee Member Jacqueline Hutman, who provided a synopsis of each essay to show the range and quality.