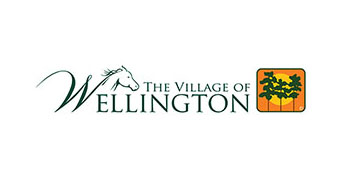 The Wellington Garden Club will dedicate a Gold Star Memorial Marker on Monday, May 31 at 8:30 a.m. in conjunction with the Village of Wellington's Memorial Day ceremony. The keynote speaker will be Palm Beach County Clerk of the Circuit Court & Comptroller Joseph Abruzzo. Marjorie Hendon, president of the Florida Federation of Garden Clubs, will be dedicating the Gold Star Memorial Marker.
The tribute line on the memorial marker is, "A tribute to Gold Star Families whose loved one paid the ultimate price defending the United States of America." Gold Star Families is a not-for-profit organization created to provide support to those who have lost a loved one in service to the country through the United States Armed Forces. All family members representing all conflicts, all branches of service and all circumstances of death are supported. Family members are referred to as Gold Star.
The community is invited to join the Wellington Garden Club in honoring Gold Star Families. The ceremony will take place at the Wellington Veterans Memorial at the corner of Forest Hill Blvd. and South Shore Blvd.