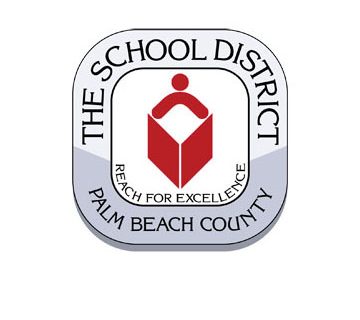 While some parents have called for an immediate end to the mask requirement in public schools, one thing is clear — barring an unexpected change, masks will be optional in schools when the new academic year begins in August.
The School District of Palm Beach County remains tasked with adapting to shifting federal and state guidelines while planning on how to tackle struggling students, exhausted teachers and concerned parents. The recent change in the Centers for Disease Control & Prevention (CDC) guidelines prompted School Superintendent Dr. Donald Fennoy to alter the district's stance on requiring all students and faculty to wear masks once the 2021-22 school year begins.
"In light of the downward trend in the positivity rate in Palm Beach County, the increasing availability of the COVID-19 vaccine for adults and children, and Gov. [Ron] DeSantis' recommendation against facial coverings in schools in the fall, I am exercising my authority… and declare that facial coverings will be optional when students return to school on Aug. 10," noted Fennoy in a public letter posted on Thursday, May 13.
Because the CDC and the Florida Department of Health maintain the clear position that facial coverings are effective in preventing the spread of COVID-19, masks remain a requirement for everyone, both when on campus and when riding the bus, through the end of this school year on June 18.
Masks will remain mandatory during the upcoming graduation ceremonies and during summer school.
Fennoy's decision did not go far enough for some parents, who lobbied the Palm Beach County School Board on Wednesday, May 19 for an immediate end to the mask requirement.
In his May 13 letter, Fennoy noted that while optional masks are the expectation for next year, things could change again.
"It is important to note that if health conditions deteriorate, and this decision is no longer viable, I reserve the authority to change course," he noted. "I cannot overstate that the health and safety of our students and staff is the school board's top priority and will always guide our decision-making."
Many COVID-19 safety measures will remain in place next school year. These include enhanced cleaning and sanitization, the use of MERV-13 filters in the air conditioning systems and social distancing when possible.
There was no mention of requiring vaccines for older children, and based on DeSantis' stance on vaccine requirements across the state, public schools will not likely be permitted to require proof of vaccination for students or staff.