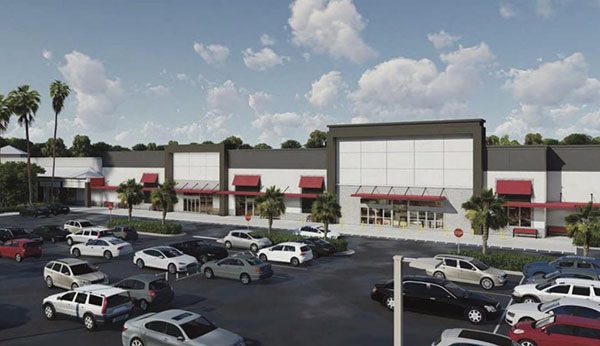 While many Florida municipalities struggle with how to contain growth, the City of Westlake welcomes expansion. After all, it's part of the plan.
"It's very exciting to see developers willing to come in," said Mayor Roger Manning during the Monday, June 14 meeting of the Westlake City Council. "It's nice to see the excitement about what is going on… This is the kind of thing our residents are looking for."
During the meeting, the council reviewed site plans for some 354,000 square feet of new construction, giving them a unanimous consent to move forward.
Westlake became the 39th municipality in Palm Beach County in 2016. Encompassing some 6.5 square miles, the city straddles Seminole Pratt Whitney Road. Led by developer Minto, approximately 6,500 residential units are eventually planned for the community, along with a diverse array of commercial and other non-residential uses. Some 860 homes are currently occupied, with another 30 to 40 getting certificates of occupancy each month, according to City Manager Ken Cassel.
Another 52,000 square feet of renovation was approved for the existing Grove Market Shopping Center, which will include a Winn-Dixie supermarket and liquor store at 5042 Seminole Pratt Road. The grocery chain previously anchored the center, but the company closed the store in 2011 as part of a corporate downsizing.
"It's exciting to see these jobs coming in — 80 to 130 at the Winn-Dixie," Manning said. "And at least as many across the street at Publix."
The council approved plans for the 48,367-square-foot Publix supermarket in November. That store will feature a drive-through pharmacy and a liquor store.
The evening's only real friction came when Councilwoman Katrina Long-Robinson pressed Wellington Regional Medical Center CEO Pam Tahan about perceived delays in construction of a planned medical office building in the community.
While Tahan said that Universal Health Services, the parent company of Wellington Regional, was committed to increasing its presence in Westlake, she could not speak to any timetable for further construction.
Tahan was on hand to share a presentation about the 10,000-square-foot ER at Westlake, which Wellington Regional opened in April 2019 at 16750 Persimmon Blvd.
Tahan's presentation noted that the ER at Westlake has eight examination rooms, a triage room, three rapid medical exam bays, computed tomography (CT) scan, digital radiology, ultrasound, x-ray, an on-site laboratory and a waiting room. "We're open 24 hours a day for blood work," Tahan said. "We're always there… We were open all through COVID-19. We did not close for a moment."
The meeting's major item of business was the second reading and final approval of the site plan for what is known as "Pod H" or Westlake Landings, at the intersection of Seminole Pratt and Persimmon. The plan includes a convenience store with a gas station, four fast food restaurants, retail space, office space, commercial recreation and light industrial space.
A separate resolution approved the site plan for a 107,290-square-foot self-storage facility on Pod H to be operated by Pinnacle.
Pinnacle's plan calls for a three-story limited-access structure of 76,510 square feet, along with six one-story multi-access storage buildings and an outdoor storage area of 0.71 acres for boats and recreational vehicles. Plans call for the entire facility, other than the three-story front unit, to be screened from view by extensive landscaping.
While happy to see the return of a Winn-Dixie to the area, Manning did question the developer's ability to meet the supermarket's goal of a November opening.
"That's pretty aggressive," he said, citing upgrades planned for the parking lot to meet the requirements of the Americans with Disabilities Act, which will necessitate further council approval.
The council, which meets monthly, does not have another scheduled meeting until July 12. "We're going to have to see something come together pretty quickly," Manning said.
Shopping center representatives said they will have the plan for the parking lot submitted by June 26.
In other business:
• The council heard a presentation from the West Palm Beach marketing firm of S.A. Nelson & Associates of a video it has developed to tell "The Story of Westlake, Florida." The video is expected to go live on the city's web site (www.westlakegov.com) on June 23 and be promoted to residents and other interested parties by newsletter, postcard and SMS messaging by June 30.
• Long-Robinson read a proclamation declaring June LGBTQ+ Pride Month in the City of Westlake.
• Manning expressed frustration that after five years, the council continues to meet in a trailer. "We still don't have a plan that's concrete [for a city hall]," he said.
Cassel assured the mayor that he is working on that issue. "I'm working all of the aspects I can to find us a home," he said.
Cassell said potential site plans already have been created, but a piece of property has not been located. Alternatively, space in the renovated Grove Market Shopping Center is being considered. Founding agreements with the city preclude developer Minto from simply giving the municipality a piece of property, Cassel explained.