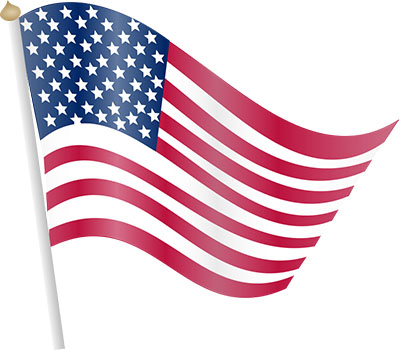 The villages of Wellington and Royal Palm Beach are both striving to get back to some semblance of normalcy, planning safe and fun Independence Day festivities scheduled for Sunday, July 4.
Royal Palm Beach is offering its free Star Spangled Spectacular at Royal Palm Beach Commons Park (11600 Poinciana Blvd.).
"The village has a full day of activities starting at 1 p.m.," Parks & Recreation Director Lou Recchio said. "There will be games for the kids, plus a zip line, rock climbing wall, kayaks, face painting and more. There are craft and food vendors and live entertainment beginning at 4 p.m."
There will be three live bands on stage, with 56 Ace from 4 to 6 p.m., followed by the Van Halen tribute band Completely Unchained from 6:30 to 8 p.m. and the Journey tribute band Never Stop Believin' from 8:30 to 10 p.m.
"Then there will be a special tribute when we recognize all the service divisions of our armed forces," Recchio added.
The military tribute will be followed by an impressive fireworks display.
Recchio expects a sizable number of attendees, but not as large as in past years.
"It usually attracts 15,000 or more people, some years, upward of 20,000. We didn't want to draw that kind of crowd because of COVID-19," Recchio said.
Learn more about the event at www.royalpalmbeach.com.
Wellington is also keeping the pandemic in mind, holding all of its holiday events outdoors, Community Services Assistant Director Michele Garvey said.
The full day of fun starts with a Patriotic Pool Party at the Wellington Aquatics Complex and ends at Village Park with a family-friendly celebration and fireworks show.
Kick off the day's festivities at the Wellington Aquatics Complex (12072 W. Forest Hill Blvd.) from noon to 7 p.m. with games and activities scheduled on the hour. Admission is free for children ages two and under, $3 for juniors ages three to 17, $5 for adults ages 18 to 54, and $2 for seniors ages 55 and up.
The focus then switches over to the annual Fourth of July Celebration at Village Park (11700 Pierson Road) from 6 to 10 p.m.
This free family Fourth of July celebration includes plenty of traditional games, inflatable obstacle courses and bounce houses, a petting zoo, approximately 20 food trucks, entertainment and more.
"There will be bounce houses and children's games in a fenced-in area so we can limit the number of children gathered at one time to participate," Garvey said. "In a further effort to spread out families, there is another section that has games and activities for the 'tween' age group."
The Original Studio 54 Band will be on stage throughout the event, playing favorite hits from the 1970s through today. Attendees can also visit one of the many vendors or get instant karma by giving the gift of life by donating blood at OneBlood's Big Red Bus.
Prior to the fireworks, turn your eyes and ears toward the sound stage for a special performance by winner of the 2018 Wellington Idol competition, as well as this year's Around Wellington July 4th Vocal Competition, Carly Cantor. She will perform "On this Day," an original song by local composer Jon Frangipane, followed by the national anthem.
Stick around for Wellington's Fireworks Extravaganza, presented by Zambelli Fireworks International, beginning at 9:15 p.m. This spectacular display can be seen for miles around and is sure to please the entire family.
"Organizers are promising the greatest number of rockets in the air of any display anywhere in the county," Garvey said.
On-site parking is limited. Free shuttle service will be available from the Palm Tran bus stop at the Mall at Wellington Green, near Macy's, beginning at 5:30 p.m. Shuttles do not run during the fireworks show.
Garvey noted that the sponsors of this year's festivities are premier sponsor Joe DiMaggio Children's Health Specialty Center and sponsors Cano Health, Harbor Chase, Prominence Health and Baptist Health.
To learn more about this event, visit www.wellingtonfl.gov/July4th or call (561) 791-4005.