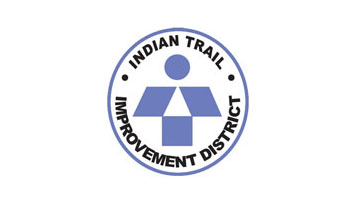 Even with a $1.3 million whack to the proposed fiscal year 2021-22 budget, Indian Trail Improvement District residents face a per-acre assessment increase of $45.
The news came during the annual budget proposal presented by Executive Director Burgess Hanson to the ITID Board of Supervisors on Wednesday, May 19. The fiscal year runs from Oct. 1 through Sept. 30.
The 2021-22 budget and assessments rate still must be approved by the supervisors via resolution during their June 9 meeting. After submitting the assessment increase to Palm Beach County, the board will take a final vote in August.
It could be worse, ITID President Betty Argue said.
"When we first started looking at it, we thought it might be as much as $87 [per acre]," Argue told the Town-Crier. "But staff has worked really hard paring it down."
Overall, ITID's 2021-22 general fund budget is projected to be $12,531,748, down from $13,915,624 in the current year.
"There is an important reason for this significant decrease," Hanson wrote in his budget plan. "The staff is not recommending the use of any monies from the fund balance to offset the costs of projects and maintenance improvements, as has been directed in the past."
Over the last several years, the district has used money leftover from previous budgets to make major investments in road and drainage improvements, Argue said, but now that carryover money has been depleted.
The district also is budgeting for significant increases in materials due to inflation, she said. But to keep the assessment increase to a minimum, "we're making things as lean and mean as possible," she said.
Hanson's plan calls for saving approximately $750,000 by freezing 10 staff positions — eight in operations and two in parks and recreation.
In terms of expenditures, highlights include: $1.35 million for maintenance of unimproved roads, $687,000 for canal maintenance, $350,000 in legal fees and $300,000 in engineering fees.
Hanson noted in his plan that the amount proposed to cover legal fees may have to be increased.
"For the specialized law firms who are representing the district in two lawsuits, there is some funding within the general fund budget, but we will need to potentially request the board of supervisors make adjustments in fiscal year 2022 to withdraw funds from the fund balance to cover those costs, if necessary," he wrote.
The suits in question are Rosso Site Development vs. ITID related to the Acreage Community Park South Expansion Project, and Minto PBLH LLC and the Seminole Improvement District vs. ITID related to vehicular access to 140th Avenue North and other district roads.
Overall expenditures by department would include: $2.6 million for administration, $1.3 million for parks and recreation, $5.6 million for operations and $2.9 million for stormwater drainage.
Not included in the general fund budget is $1.7 million in debt service.
The cuts will have no negative impact on the public, said Argue, noting that many ongoing or planned projects already are budgeted for, or will be paid for through grants.
However, that doesn't mean some plans aren't being scaled back in Hanson's proposed budget.
"We are no longer funding the $250,000 to implement traffic calming," he noted. "There are no immediate plans in this budget recommendation to pursue debt for traffic calming, and the R2 and R3 roadway projects."
Also, "the fund allocation for the parks and recreation department will be operational in focus with no capital upgrades," according to the plan.
"The budget recommendation still focuses the board's intent to focus on infrastructure improvement but without the same level of funding," Hanson said. "We have decreased the level of monies for both non-asphalt and asphalt roadway projects. We are still moving forward with culvert replacements as a top priority."
While Argue is pleased to see the assessment increase trimmed back, cutting back on projects is a concern.
"I'm happy to be reducing the budget, but we need to continue to invest in infrastructure and drainage," Argue said. "We still need to be proactive."