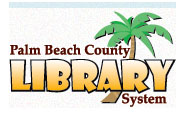 The Palm Beach County Library System was recently recognized with two 2021 Florida Library Association (FLA) Awards. Library Director Douglas Crane received the Librarian of the Year award, and the Birding Backpacks program was recognized with the Library Innovation award.
Also, Library Training and Technical Supervisor Jennifer Gallagher and Library Associate Melanie Norberto received FLA Library & Information Science graduate scholarships.
Librarian of the Year — The FLA cited Crane is an inclusionary leader who exemplifies compassion, vision, communication and efficiency. Since his appointment as director of the Palm Beach County Library System, Crane has led the organization through major changes, including revising the mission and strategic plan, strengthening the work culture and improving communication. In 2020, he led his system in the face of extraordinary challenges. Between a pandemic, a presidential visit and the threat of two hurricanes, his steady hand supported the needs of staff and the community.
Library Innovation — The Palm Beach County Library System, in partnership with Friends of the Palm Beach County Library and the Audubon Society of the Everglades, created birding backpacks — kits with an adult pair of professional-grade binoculars, two children's binoculars, wipes and a guide to Florida birds — in May 2019. Available in all 17 branches and the Bookmobile, these kits have circulated more than 270 times. As a result of its success, the library system has been sought out by other libraries around the United States to recreate this popular kit. Birding Backpacks are the culmination of a 40-year relationship with the Audubon Society of the Everglades, and an enhancement to a collection of ornithological periodicals spanning decades.