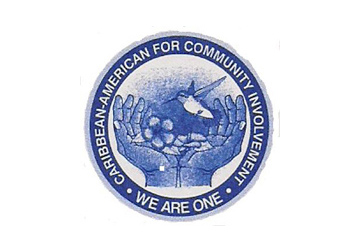 On Saturday, June 12, CAFCI held its 28th annual Student Assistance Fund Award Ceremony at a well-attended virtual event on Zoom. Mistress of Ceremonies Leonie Escoffery kept the audience engaged throughout the evening in her usual entertaining fashion.
Nine outstanding Palm Beach County high school seniors received Student Assistance Fund awards for educational excellence each in the amount of $1,500, and two students received CAFCI Junior Citizen Awards in recognition of exemplary community and civic service each in the amount of $500.
The honorees were: Bencheta Beauzieux, Cassie's Castle/Simms Family Award, Atlantic High School; Mitha Matilus, Amanayea Abraham Award, Atlantic High School; Danielle Nelson, Audrey C. Martin Award & Junior Citizen Award, Suncoast High School; Gabriela Rodriguez, Gloria Edwards Award, Wellington High School; Rachel Rose, Vivian & Adrienne Ferrin Memorial Scholarship Fund Award, American Heritage School; Natasha Starcher, Jess & Victoria Santamaria Award, Palm Beach Gardens High School; Faith-Jasmin Wilson, Audrey C. Martin Award, Wellington High School; Murleve Roberts, CAFCI Award, Dreyfoos School of the Arts; Dashleyne Valliere, CAFCI Award, Santaluces High School; and Mark Shim Jr., Junior Citizen Award Recipient, Royal Palm Beach High School.
The theme for this year's event was "Empowering Youth & Investing in Our Future." The significance of the theme was not lost on the attendees, as every speaker acknowledged the educational and personal challenges faced by the students who had to maintain academic excellence even while trying to navigate new learning modalities in a virtual environment.
Award recipient Faith Jasmin Wilson led off the ceremony with the national anthem, followed by CAFCI President Dennis Wright, who congratulated the students, and Student Assistance Fund Co-Chair Nadine White-Boyd, who introduced the committee and recognized the sponsors and donors.
The students received inspiring messages of congratulations and encouragement from Royal Palm Beach Mayor Fred Pinto and School Board Member Marcia Andrews. Videotaped messages of congratulations and valuable advice were provided to the awardees from past student award recipients, whose academic progress is a tribute to the investment and commitment that CAFCI has made to education.
Renowned educator and motivational speaker Janet Holder delivered the keynote address. She encouraged the students to believe in themselves, to remember that "attitude determines altitude," and that no one can hold them back if they are determined to go forward. Alpha McDonald did a masterful job with the vote of thanks.
Members of the Student Assistance Committee, chaired by Nadine White-Boyd and Junette Powell, are Doreen Baker, Leonie Escoffery, Doreen Grayson, Clover Henry-Gilroy, Alpha McDonald and Barry Martin.
CAFCI is proud to have donated more than $225,500 to 221 Palm Beach County high school seniors over the past 28 years.