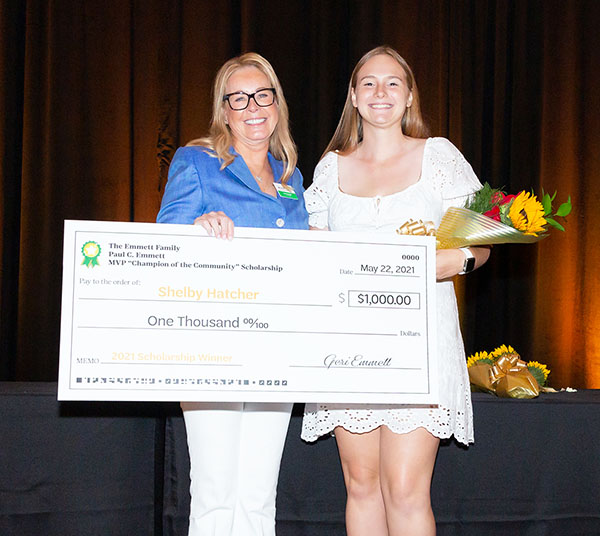 The Girl Scouts of Southeast Florida recently awarded scholarships to South Florida Girl Scouts so they may further their academic careers beyond high school.
Partnering with like-minded companies, foundations and individuals who share their belief in the unlimited power of girls to make this world a better place, GSSEF works with local leaders so college-bound girls can receive the recognition and financial boost that they so often need to turn their dreams of higher education into a reality.
Royal Palm Beach resident Shelby Hatcher, an Ambassador-level Girl Scout from Troop 20834, received the Paul C. Emmett MVP Champion of the Community scholarship, which is presented to a Gold Award Girl Scout who has exhibited a true commitment to her community through service and demonstrated a forward focused outlook on life.
Shelby has been a Girl Scout for 10 years and earned her Girl Scout Gold Award in 2020. She graduated this May and will be attending the University of Florida this fall.
The Girl Scouts of Southeast Florida serves more than 5,000 girls in Broward, Palm Beach, Martin, St. Lucie, Indian River and Okeechobee counties. To explore opportunities to volunteer or partner with Girl Scouts, call (561) 427-0177 or visit www.gssef.org.