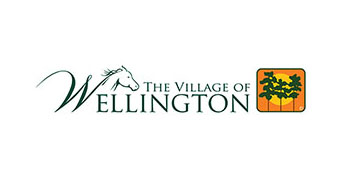 Wellington's Planning, Zoning & Adjustment Board approved the voluntary annexation of a 25-foot section of easement Wednesday, July 14 that everyone thought had already been annexed into the village, perhaps long ago.
The 64-acre Lotis development on State Road 7 was thought to be made up of four parcels of property. It was moving along through the development process when a pair of numbers on a .35-acre sliver of land didn't match the easement's number. Further investigation revealed that the property was still part of unincorporated Palm Beach County and was a Lake Worth Drainage District right-of-way, although that district thought the property had already been annexed into Wellington.
A series of housekeeping measures under the direction of Village Attorney Laurie Cohen got everything back on track.
Brian Terry of Insite Studio, agent for the developer, was given the task by PZA Board Chair Elizabeth Mariaca of answering the single resident who rose to speak because she had just heard about the approved usage of the property and was worried about drainage.
Terry fielded the questions, explaining that the ducks were all in a row, except for the oversight, which appears to have been on the part of Palm Beach County, years ago.
The four — now five — parcels of land that make up the Lotis property are located on the west side of SR 7 about one-half mile north of Forest Hill Blvd., directly abutting Wellington Regional Medical Center. The medical complex parking lot will adjoin the site.
The entire project is approved by the village as a mixed-use development consisting of approximately 49,000 square feet of restaurant and retail, 2,500 square feet of a financial institution with a drive-through along SR 7, 40,000 square feet of medical offices, 16,700 square feet of professional/general office, a congregate living facility, an independent living facility, 191 multi-family rental units, a daycare facility for children, and 28 acres of open space including the lake, dog park and greenway.
The only other piece of business before the board was another housekeeping measure to approve verbiage changes to the land development regulations to make them consistent with the village's newly approved comprehensive plan.