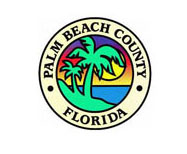 The Palm Beach County Criminal Justice Commission is continuing the conversation on policing and criminal justice reform in Palm Beach County. Nine weekly dialogues began the week of July 12 and conclude in mid-August. Specific dates and times will be provided upon registration.
Groups will consist of 10 to 15 people, including members of the public, law enforcement officers, state attorneys, public defenders and others associated with the criminal justice system. Sessions are open to all members of the public via Zoom. Pre-registration is required, and space is limited.
This work began last summer after the death of George Floyd. The Palm Beach County Board of County Commissioners and county administration tasked the Criminal Justice Commission with the job of creating listening sessions. Nine policing forums were held throughout Palm Beach County, and these dialogues are the next step in the conversation.
To learn more and register for a session, visit www.surveymonkey.com/r/community-policedialogue.
For more information, call Rosalind Murray at (561) 355-2332 or e-mail rmurray@pbcgov.org.