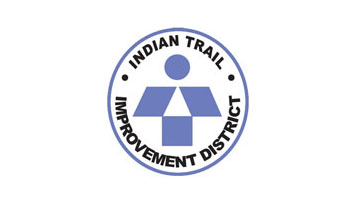 Indian Trail Improvement District President Betty Argue held an online question-and-answer session on Monday, Aug. 2 for anyone with questions about the feasibility studies currently underway regarding the possible incorporation of the district.
After approval by the Florida Legislature, the ITID Board of Supervisors organized a Feasibility and Charter Review Committee to work out the details and study the pros and cons of a possible incorporation. The committee began its work in July, shortly after the local bill allowing the study was signed by the governor. It will continue meeting every Thursday through August.
Argue said the purpose of Monday's online meeting was to have a more informal setting where people could ask questions and get answers, because she felt from some comments on social media that residents were not getting answers to their questions. She noted that the answers she supplied were not necessarily those of the board or the FCR committee.
Argue explained that ITID is currently a special-purpose district, authorized to control drainage, roads and parks, separated into units of development that are assessed individually.
She showed a map of colored units that are receiving services from ITID and uncolored units that are not, which are primarily in the western part of the district, including the 4,872-acre GL Homes, which Palm Beach County has approved for the development of 3,800 homes on 2,800 acres of that land.
"This past Thursday, there was a presentation by GL Homes on what they've been approved for on their property," Argue said. "They are within the boundaries of the district."
GL Homes has committed to becoming an activated unit and has agreed to dedicate 640 acres of that property to ITID for water catchment. Much of the remainder of that property is in use as solar farms. Whether or not GL Homes will be included in the proposed municipality remains a question, she said.
GL Homes is also donating 40 acres west of Friedland Park, in addition to the 640 acres dedicated for stormwater, as well as equestrian trails surrounding its property, Argue noted.
Santa Rosa Groves, which has been troubled by flooding issues, is another of those western units that has been working with ITID to become activated. "That includes their roads and drainage," she said.
Part of the detail to work out are what parts of ITID will be included in a municipality.
"The proposed municipality is going to be somewhere within those boundaries of the district, so the boundaries are going to be constricted," Argue said. "It is not going to include everything. About 20,000 acres are west of the L-8 Canal. We are not likely to include that."
Some areas, such as Fox Trail, Deer Run and White Fences have been excluded from the boundary.
"Deer Run and Fox Trail are not," Argue said. "They have specifically requested to be excluded."
Lion Country remains in question, she added.
Bay Hill Estates, which is part of ITID, was recently annexed by the City of Palm Beach Gardens. Rustic Lakes is under contract to receive drainage services from ITID, but it will also be excluded. Madison Green and other parts of the Village of Royal Palm Beach that are served by ITID will also be excluded, she said. At a minimum, all the activated units that are not part of another municipality will be included.
"The discussion at this point is what of all the areas that currently are not receiving services will be included in the boundaries of the new municipality," Argue said.
Jacki Kerley said she was looking for a list of pros and cons about incorporation. Argue said that until the FCR committee is finished with its evaluation in August, there would not be a complete list of the pros and cons.
"We have to go through this process of doing the feasibility study, as well as having the discussions with the community," Argue said. "That's the reason we set up this committee that has representatives from the community from each of the areas, so each of the areas has representation. When we have done that and we have reviewed the feasibility study and we have a draft charter, it's at that point that we will have most of the people's questions answered."
The FCR committee generally meets at 6:30 p.m. every Thursday at the Sandhill Crane Golf Club in the Dancing Crane Ballroom on the north side of Northlake Blvd. just east of The Acreage in Palm Beach Gardens. Meetings are also planned at The Acreage library on Orange Blvd. on Saturday, Aug. 7 from 10:30 a.m. to 3:30 p.m., and again at the library on Thursday, Aug. 12 at 6:30 p.m. There is also a meeting at Seminole Ridge High School on Saturday, Aug. 14 from 9 a.m. to 2 p.m. Visit www.indiantrail.com for more info.