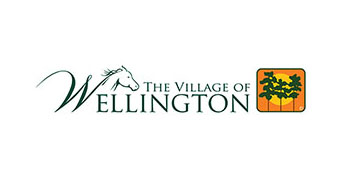 Calling all crafters, makers, growers, bakers and everyone in between — the Village of Wellington is accepting applications for its upcoming Lakeside Market at Wellington's Town Center.
This unique community, open-air market is hosted on the scenic Lake Wellington waterfront along the Town Center Promenade at 12150 W. Forest Hill Blvd.
Visitors get to enjoy an early start to the weekend with food, drinks, live music and entertainment (including at the nearby Wellington Amphitheater), shopping, visiting with old friends and making new ones. Recently added features for the market include a newly constructed playground and shade structure along the promenade and pontoon parking for lakeside residents.
The season will run from October 2021 through April 2022 on Fridays from 5 to 9 p.m. The specific dates/schedule will be announced. Visit www.wellingtonfl.gov/lakesidemarket for more info.
For vendor information, contact Program Coordinator Heather Navarro at (561) 753-2484 or hnavarro@wellingtonfl.gov.