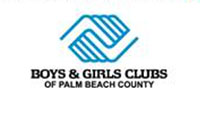 After three years, Boys & Girls Clubs of Palm Beach County is bringing back its 34th Annual Wellington Dinner Dance Gift Gathering Celebration hosted by the Wellington Dinner Dance committee members.
The celebration will take place at the Wellington National Golf Club on Wednesday, Nov. 3 from 5 p.m. to 8 p.m. Guests must bring a monetary donation or a gift with a $50 value, which will be utilized in gift baskets for the silent auction of the upcoming 34th Annual Wellington Dinner Dance. Wellington National has donated hors d'oeuvres and each guest's first cocktail for the evening.
"Our gift gathering celebration is making a comeback in hopes of raising funds for our Wellington Club children," Corporate Board Member Julie Kime said. "We are honored to have an elite group of people leading this celebration in anticipation of our annual Wellington Dinner Dance and look forward to achieving our goal of providing for the children we serve and enhancing the life-changing programs we provide to them daily."
Leading the charge are honorary chairs Georgina Bloomberg, Dr. Ana Ferwerda and Dr. Eduardo Jusino, and Julie and John Kime. Committee members include Jennifer Black, Maria Becker, Paulette Edwards, Jenna Zorn, Michelle Martinez, Julia Giroux, Dr. Elizabeth Gonzalez, Nicolette Goldfarb, Julie Khanna, Lilly Khanna, Julie Kime, Jennifer Martinez, Angie Payne, Jennifer Quent, Charlene Ramos, Ranjita Sharma, Sandra Stella and Christine Vergari.
For more information, contact Elena Corsano at (646) 209-6965 or ecorsano@bgcpbc.org.