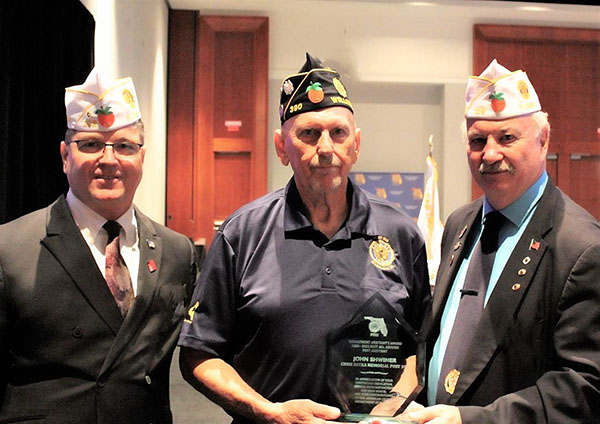 John Shwiner of American Legion Wellington Post 390 was recently honored as Adjutant/Public Relations Officer of the Year at the annual Florida Department of American Legion conference held in Orlando. The Florida Department of American Legion consists of approximately 200 posts throughout the state with approximately 2,000 members in attendance.
Shwiner was recommended for the award by 11th District Commander Johnny Castro, who detailed all that he has done to support Wellington Post 390 since taking over the position in 2019, including his work on the post's web page and Facebook page, as well as the work he has done to get publicity for Post 390 through various media outlets.
Shwiner holds a bachelor's degree in management science and a master's degree in organizational management. He has received numerous recognition certificates and awards.
Shwiner's extensive background with numerous volunteer programs goes back more than 25 years. He was president of Crime Stoppers of Palm Beach County, vice chair of Children of the Western Communities, vice chair of the Western Business Alliance, group lead of the Palm Beach County Sheriff's Office Community Advisory Group West, a volunteer teacher with Junior Achievement and has held several positions with the Florida Cancer Specialists Foundation.