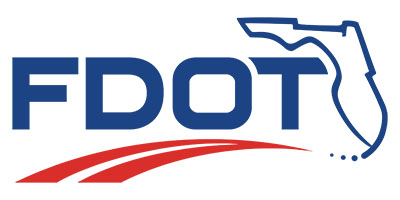 The Florida Department of Transportation (FDOT), District Four, will conduct a Public Information Meeting regarding the State Road 7/U.S. 441 Roadway Improvements Project along SR 7 from north of Southern Blvd. to Okeechobee Blvd. Participants are invited to attend either in-person or virtually.
The Virtual Public Information Meeting will be held on Wednesday, Nov. 3, 2021, from 5 to 6 p.m. To join the virtual meeting, go to https://global.gotomeeting.com/join/456135645. If you prefer to dial in by phone, call (408) 650-3123, access code 456-135-645.
The In-Person Public Information Meeting will also be held on Wednesday, Nov. 3 from 6:30 to 7:30 p.m. at the Royal Palm Beach Cultural Center, located at 151 Civic Center Way in Royal Palm Beach.
Both meetings will have representatives available to answer questions and project information will be available for public viewing. Questions and comments may be submitted prior to the meeting through the registration link or by e-mailing the project manager. The virtual meeting's presentation will start at 5 p.m. followed by a question-and-answer session.
Pursuant to the provisions of the Americans with Disabilities Act, any person requiring special accommodations to participate in this workshop/meeting is asked to advise the agency at least 7 days before the workshop/meeting by contacting: July Jimenez, P.E., Project Manager, Florida Department of Transportation District Four, 3400 West Commercial Boulevard, Fort Lauderdale, FL 33309, 954-777-4415 (telephone), or toll free at (866) 336-8435, ext. 4415, or via e-mail at july.jimenez@dot.state.fl.us.us. Any persons who require translation services (free of charge) should also contact Jimenez at least 7 days before the meeting. If you are hearing or speech impaired, contact the agency using the Florida Relay Service at (800) 955-8771 (TDD) or (800) 955-8770 (voice).
For more information, contact July Jimenez, P.E., at (954) 777-4415 (telephone), or toll free at (866) 336-8435, ext. 4415 or via e-mail at july.jimenez@dot.state.fl.us.us or visit the project web site at www.d4fdot.com/pbfdot/index.asp