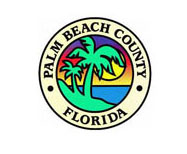 Palm Beach County staff on Wednesday, Nov. 10 asked the Palm Beach County Legislative Delegation to support funding of more than $9.3 million to complete the half-finished levee on the south side of the J.W. Corbett Wildlife Management Area.
"This is an issue regarding flooding in the Indian Trail Improvement District. Back in 2013, legislation approved an appropriation of $4 million, which was the first half of that levee project, but the second half of that project was never done," Intergovernmental Affairs Director Ed Chase said. "We are looking, and the Palm Beach County Commission fully supports the Florida Department of Environmental Protection, the Florida Fish & Wildlife Conservation Commission and the South Florida Water Management District in securing the remaining funding of $9.3 million to finish that project."
State Rep. Rick Roth (R-District 85) said it was time for this long-running saga to end.
"This is a good ending to a fiasco," Roth said. "In 2012, we had Tropical Storm Isaac. As a farmer, I would say thank you that it rained 20 inches 10 miles east of my farm and not right on my farm. It just totally flooded the Loxahatchee area. My son lives there. The fact that he owns a diesel pickup truck means he was able to go to work. People in Priuses, like I drive, were not able to go to work. There was so much water in that area."
Roth said the legislature and former Gov. Rick Scott in 2012 approved $4 million to fund half of the levee.
"Folks, half a dike is no dike, half a fence is no fence, so this is the poster child for government ineptitude," he said. "This great finish that we can do, thanks to our county commission, thanks to the DEP, thanks to sea level rise funding being available, DEP coming in, the SFWMD coming in, the state coming in, the Indian Trail Improvement District coming in — this is a great culmination to a bad problem, and I really believe we can get this done."
Roth thanked the county commission for planning to add $2 million to the funding to complete the levee.
"The dike protects the Corbett Wildlife Area and allows them to have a high water level, but it also protects the people in the Indian Trail Improvement District," he said.
Roth encouraged people on Palm Beach County Days in Tallahassee on Jan. 11-12 to come and ask representatives and senators for their support.