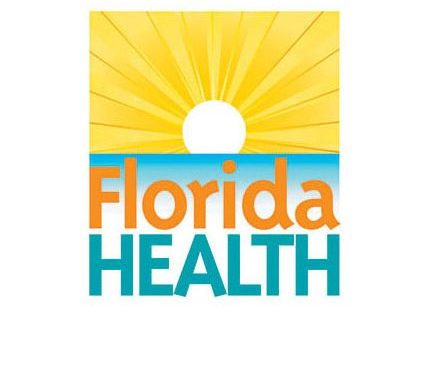 The number of weekly COVID-19 cases in Palm Beach County fell to 879 as of Oct. 28, still above a previous low of 660 cases in early June before a precipitous climb to more than 9,000 cases per week in late August.
These latest numbers were part of Florida Department of Health-Palm Beach County Director Dr. Alina Alonso's report Tuesday, Nov. 2 to the Palm Beach County Commission. "We've got to keep going down… so that when we have our next wave in winter, we'll be able to have a small wave and not a large wave," Alonso said. "We need to continue to have this go down."
Palm Beach County was down to 3.0 positivity rate between Oct. 22-28, or 59.1 cases per 100,000 population, compared to 4.1 percent, or 96.2 cases per 100,000, reported at the last county commission meeting.
"We've been below 5 [percent] for several weeks," Alonso said. "That is very good."
The county vaccinated 3,962 more people between Oct. 22-28, while the state had 62,847 vaccinations.
The total number of people vaccinated in Palm Beach County stands at 981,296, or 75 percent, compared to Florida, which has 13,932,791, or 73 percent.
"We still have a ways to go," Alonso said, explaining that the community transmission risk remains substantial at between 50 to 100 new cases per 100,000 in the past seven days.
"There's a lot of talk in terms of what metrics people are using to make decisions in the community," she said, explaining that the county is in the low range for testing, but still in the substantial range for cases.
The goal as far as cases would be to drop below 50 per 100,000.
The number of cases has recently been going down about 30 each week.
"Hopefully, at our next county commission meeting, we will actually have fallen into the moderate [range]," Alonso said. "I am suggesting that we use at least two to four weeks to be in there to make sure that we are staying in that direction. Obviously, we've been coming down, and we probably won't be going up until after the holidays, when people start coming down and we start having traffic and traveling. We'll probably see the numbers going up after that."
She said that Florida remains in the substantial transmission risk, although many counties are in the moderate category, with three in the low risk and two at high risk. Palm Beach, Broward and Miami-Dade counties all are in the substantial category.
"You can definitely see a lot more yellow [moderate] and no more red [high] that we were having at our last meeting," Alonso said. "Things are definitely turning in the right direction."
She added that Palm Beach County seems to be stuck at 75 percent total vaccinations, while Broward County has increased to 83 percent and Miami-Dade has increased to 94 percent.
"We're still vaccinating, we're still doing a lot of outreach, but we're still in that percentage," Alonso said, predicting that hesitancy to get the vaccine will prolong the pandemic.
She warned residents not to ease up on protecting themselves against the virus.
"Every time we reach that low number, we stop doing what we're doing, and then it goes back up again," Alonso said. "This will be the fifth time that we are doing this roller coaster ride, so I want people to stay cautious and look at where they are going, who they are associating with, and still being very careful, because this Delta causes breakthroughs even if you are vaccinated."
She added that vaccinations for children are becoming available this week in various locations.
"The health care district is also going to be at the schools with their vans," Alonso said. "That's one of the things they are going to be concentrating on, and they are going to set up some permanent sites, so we're gathering all our resources so we can really push out the vaccines to the 5- to 11-year-olds."