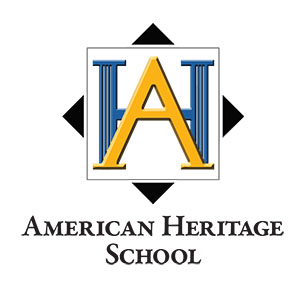 The prestigious American Heritage Schools, voted one of the Best Private Schools in America by Niche, will host several spring virtual open house events that will stream live for prospective families interested in enrolling their children at its Broward or Palm Beach campuses.
Each open house offers parents and children an opportunity to meet with the American Heritage team, including the admissions directors, teachers, program directors and principals. The Palm Beach campus will host its virtual open houses on Tuesday, Feb. 1 at 9:30 a.m. for grades PK3 through 5 and Saturday, Feb. 5 at 10 a.m. for grades 6 through 12.
The spring virtual open house will start with a brief introduction from school administrators, then will break into smaller groups to tour the campus. Participants will have the opportunity to hear about American Heritage Schools' extensive curriculum from the educators. The school's goal is to introduce guests to the campus, the curriculum, philosophy and culture so they can learn what has made American Heritage Schools ranked the "Best College Preparatory School in America."
American Heritage Schools in Broward is the No. 1 high school in Florida for the highest number of National Merit Scholars; the school's Palm Beach campus is No. 2 in National Merit Scholars out of all schools in Florida. The combined students from both campuses comprise nine percent of all National Merit Scholars Semifinalists throughout the 2,227 public and private schools in Florida. This marks the 12th consecutive year that American Heritage has had the highest number of National Merit Semifinalists in Florida. One in four students in the class of 2022 scored in the top one percent of students in the nation.
If families are unable to attend one of the Spring Virtual Open House events and/or would prefer a one-on-one virtual tour, call the admissions office at the Palm Beach campus at (561) 495-7272, ext. 219, or e-mail admissions.bd@ahschool.com.
For more information, and to reserve a spot, visit www.ahschool.com/open-house. Spaces are limited, so RSVP as soon as possible.
For more information about American Heritage Schools, visit www.ahschool.com or e-mail admissions@ahschool.com.