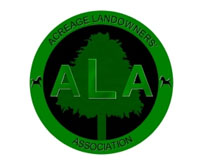 The Indian Trail Improvement District's Frontier Holiday Parade and Round-Up is set for Saturday, Dec. 18, starting at Citrus Grove Park at 5:30 p.m. and ending at Acreage Community Park's southern expansion, where there will be food trucks, vendors, a visit from Santa Claus and other festivities.
Live music will be on stage at 6:30 p.m., and the winners of the annual Acreage Landowners' Association Holiday Lights Contest will be announced.
Entries for the ALA Holiday Lights Contest must be submitted by Dec. 12.
To register, fill out the Google Form available at https://forms.gle/sZXRThT4RcFw7pq46. Judging will take place Dec. 12-18.
"The ALA is handling the food trucks, the vendors, arts & crafts, nonprofit groups and whatever companies want to get out there and sell their products," ALA President Bob Morgan said. "We are also doing the concert."
The Jeffrey James Gang will perform on stage from 7:30 to 10:30 p.m.
Festivities begin at the park, with the Grinch of Loxahatchee toy giveaway, where every child attending will get a toy and the opportunity to have pictures taken with the Grinch.
"J.D. Howell, a local here, just became a Master Mason, and he's going to be riding a motorcycle to the park at 2:30 p.m., along with a couple of my Mason buddies from the Fort Lauderdale chapter," Morgan said. "He will have Santa Claus, and at least one elf in costume as they ride in. They will give out gifts to the kids. That's from 2:30 to 4 p.m."
From 4 to 7:30 p.m. at the park, there will be vendors, food trucks, bounce houses and the Garden of Hope concession. Helping Hearts will be holding a toy and food drive.
The Frontier Holiday Parade starts at Citrus Grove Park at 5:30 p.m. and ends at Acreage Community Park at 7 p.m.
Potential participants can join the parade by filling out the entry form available at www.indiantrail.com. Click the red Frontier Holiday Parade image on the home page. Vendors can reserve their spot by contacting Jack Yerxa at jyerxa@indiantrail.com or (561) 246-7923.
At 7 p.m., attendees will be able to visit with Santa and his elves. The Holiday Lights Contest winners will be announced at 9 p.m.
Residents who do not wish to enter into the contest but have decorations are encouraged to enter to be added to the map of lighted properties.
Prizes are still to be determined but will include all donations submitted. The ALA will start the prize amount at $100. The ALA will provide a link of a map to all of the addresses submitted. The ALA is looking for local residents and corporate sponsors to help with the prize money. If you would like to help as a sponsor, e-mail acreagelandownersassociation@gmail.com.
Homes must be within ITID in order to enter the actual contest. Others may add their address to inform people that they have decorated this year and get added to the map list.
Judging will be based on storyline and theme, visual appeal, music, originality and impact.
The winner will receive the total of prize money donated by the community, as well as the $100 donated by the ALA. The winner will also receive a banner to display.
Donations to the prize fund are welcome via PayPal at https://paypal.me/acreagelandowners. Be sure to put in the memo/comment section that it's for the Holiday Lights Contest prize.