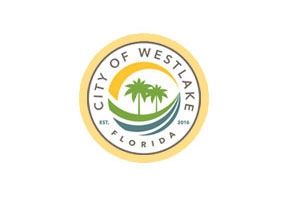 The Westlake City Council plans to fill the vacant Seat 1 position by appointment during its Monday, Dec. 6 regular meeting from a candidate pool already established for the Seat 2 race in the upcoming March 8 municipal election.
Seat 1 opened up when Councilman Patric Paul resigned on Nov. 1 for family reasons and moved to Texas. He was elected in 2020.
The issue of what to do about the vacancy was discussed at a council meeting held Monday, Nov. 22.
The possibility of accepting resumes from any Westlake resident interested in serving in Seat 1 was discussed, but Vice Mayor JohnPaul O'Connor disagreed.
"I have strong feelings about how we should do this," he said. "[Seat 2] already has three wonderfully qualified candidates… These three candidates stepped up to the plate and went through the qualifying process. It's not an easy task to qualify."
O'Connor, who was unopposed in his bid for mayor and will take over the gavel from Mayor Roger Manning in March, said that makes them the best choices to fill the vacancy. "I think we have our pool of candidates to choose from," he said.
All Westlake seats are at-large, so there are no district boundary issues. Seat 2 is currently held by Councilwoman Kara Crump, who is not seeking re-election.
The Seat 2 candidates are: architect Fransisco "Frank" Costoya Jr. of Meadowlark Court, Palm Beach County Fire-Rescue driver/operator Julian Martinez of Buttonbush Drive, and Pilar Elena Valle Ron, a registered nurse and Whippoorwill Circle resident.
All three candidates said they will participate in Monday's council session and continue their race for Seat 2 if not selected.
Each of the candidates will be given 25 minutes to make a presentation and to answer follow-up questions from council members prior to a vote.
The council also made another important decision regarding Seat 1, voting to make the appointment to run through Paul's current term, which ends in 2024, rather than add it to an earlier election.
The council will face similar decisions in March when O'Connor vacates Seat 3 to become mayor. Greg Langowski, a longtime aide to U.S. Sen. Marco Rubio, was unopposed for Seat 4 and will also join the council in March.
In other business:
• The council heard that Westlake has moved a big step closer to having an actual city hall as part of a multipurpose building planned for the 50-acre International Sports Training Facility property off Persimmon Blvd. If the ISTF project does not materialize, the city has been promised 2.8 acres for a city hall but would have to find the money to pay for the building itself.
"I feel good about where we are… There are a lot of ways to finance this sort of project, if necessary," said City Manager Ken Cassel, adding that it should become evident within the next several months whether the ISTF project is going to happen.
• The council heard more about the Sauced BBQ and Whiskey Shack planned as the anchor restaurant for a series of parcels along Seminole Pratt Whitney Road as part of the Shoppes of Westlake Landings development. Donaldson Hearing of the architectural firm Cotleur & Hearing said he expects construction on the restaurant to begin by mid-2022 and for it to be open by early 2023. The restaurant is a project of the Lewis family, which has owned the Okeechobee Steakhouse in West Palm Beach for some 75 years.
• The Shoppes of Westlake Landings got site plan approval for an approximately 2,525-square-foot coffee shop with drive through slated to be a Starbucks; an approximately 2,200-square-foot fast food restaurant with drive through slated to be a KFC; and an approximately 2,040-square-foot fast food restaurant with drive through slated to be a Taco Bell. The restaurants will be built on 3.68 acres near Seminole Pratt Whitney Road. "All three of these buildings have been designed to respect some of the corporate branding of the individual [businesses] but tied together with the flavors and materials we have in Westlake," Hearing said.
• The council also approved minor site plan changes to the previously approved Pinnacle Self-Storage Facility. Those changes include the addition of 108 square feet of customer restrooms on the southeast corner of one of the secondary buildings.