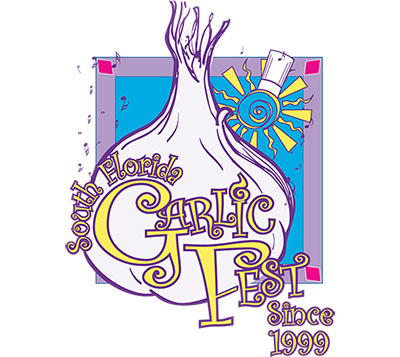 Garlic Fest recently announced a headliner change due to scheduling conflicts when the popular festival returns to Wellington next month. The well-known band Better Than Ezra is the new headliner of the "Best Stinkin' Party in South Florida," set for Saturday, Feb. 12 and Sunday, Feb. 13 at Village Park, located at 11700 Pierson Road.
Better Than Ezra is best known for their 1993 multi-platinum album Deluxe and the 1995 single "Good," which reached No. 1 on the Billboard Modern Rock Tracks chart.
The international award-winning two-day festival will take place Valentine's Day weekend at the Village Park Athletics Complex.
The festival will showcase its world-renowned Gourmet Alley, full beer and liquor bars, a free kids zone, live music all weekend long, and more than 180 eclectic exhibitors selling art, products and homemade goods.
The two-day festival is a foodie's paradise with mouth-watering garlicky goodies. Attendees can get their garlic-fill at Gourmet Alley featuring more than 100 garlic-infused menu items. Give your taste buds a shock from garlic ice cream to the signature dish, flaming garlic shrimp scampi.
New this year is the free kids zone. For the first time in Garlic Fest history, children's activities and games are free of charge, allowing parents to kick back and enjoy garlic goodies while kids enjoy a 22-foot interactive human foosball game, the Everglades obstacle course, the battle axe game, Jacob's ladder and more.
Also new this year is the Love Stinks Singles Meet-Up Lounge. Valentine's Day got you down this year? Love will not be the only thing wafting through the air this Valentine's Day weekend. In true Garlic Fest fashion, love stinks! Singles are invited to band together in the exclusive Love Stinks tent. Featuring fun ice-breaker questions, a covered bar, seating and a private bartender where singles may just find their one true love. Want to join the fun? Sign-up at www.garlicfestfl.com/love-stinks.
In addition to great food and new headliner, Garlic Fest has brought national and international performers to grace its stages for the past 22 years. This year, Garlic Fest will showcase a mix of local bands and national touring musicians who are happy to be back on stage.
On Saturday, attendees can rock out with alternative classics by Red NOT Chili Peppers, a Red Hot Chili Peppers tribute band, and enjoy multi-Platinum Award-winning artist Better Than Ezra. On Sunday, garlic fans can sing-along with a variety of artists, ending the weekend on a high note with Earth to Mars: The Bruno Mars Experience, a Bruno Mars tribute band.
In addition to these great acts, local artists from all over Florida will perform both days of the festival. The full entertainment lineup can be viewed at www.garlicfestfl.com.
Founded by a group of local folks looking to establish a fundraising source for local nonprofit organizations, the 23-year-old event continues to employ volunteer organizations to staff the event, raising more than $670,000 to date.