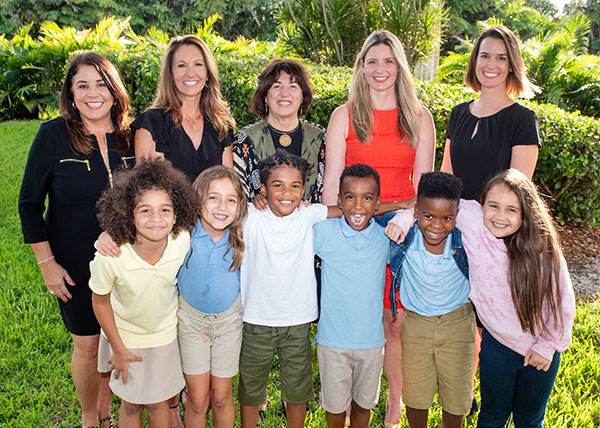 The Boys & Girls Clubs of Palm Beach County recently announced Friday, April 22 as the new date for the highly anticipated 34th annual Wellington Dinner Dance. The event's time, location and offerings will remain the same, starting at 6:30 p.m. at Wycliffe Golf & Country Club. The new date, changed from Friday, Jan. 7, is precautionary due to the recent spike in COVID-19 cases across South Florida.
Proceeds from the annual event benefit critical programming at the Neil S. Hirsch Family Boys & Girls Club of Wellington. This year's event will have special meaning, as it will also honor the legacy of Neil Hirsch, who passed away in June 2021.
The evening will begin with a cocktail hour including hors d'oeuvres and a specialty cocktail from the High Goal Luxury Gin liquor line donated by celebrity polo player Nic Roldan. HyRyZe Band will perform live, while guests enjoy a vintage circus, Wellington Club members will perform a dance and circus act while guests enjoy a sit-down dinner.
This year's Dinner Dance chairs include Georgina Bloomberg, Dr. Eduardo Jusino and Dr. Ana Ferwerda, and John and Julie Kime. Honorary chairs include Dr. Edward and Maria Becker, Dr. Richard and Julia Giroux, Chris and Charlene Ramos, and Daniel and Angie Payne. Committee members include Jennifer Black, Maria Becker, Paulette Edwards, Julia Giroux, Dr. Elizabeth Gonzalez, Nicolette Goldfarb, Julie Khanna, Lilly Khanna, Julie Kime, Angie Payne, Jennifer Quent, Charlene Ramos, Ranjita Sharma, Sandra Stella, Christine Vergari, Jenna Zorn, Ana Ferwerda and Beatriz De La Rua.
For more information, contact Elena Corsano at (646) 209-6965 or ecorsano@bgcpbc.org. For details about the Boys & Girls Clubs of Palm Beach County, visit www.bgcpbc.org.