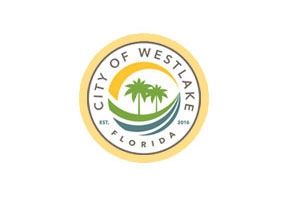 The City of Westlake continues to add housing to its 3,800-acre footprint, but for the first time, it is on the way to making local employment a serious feature of the community, according to the municipality's primary developer.
"We want Westlake to be a community where you can live, work and play," John Carter, vice president of Minto Communities, told the Westlake City Council during a hearing regarding requested code variances for the planned 227,000-square-foot Westlake Commerce Center.
The center will bring hundreds of jobs to Westlake, Carter said.
"Why now? Why here? To me, this our first opportunity to bring that vision forward," he said. "This is really that third leg [sustainable employment] beginning to come forward and manifest itself."
Ed Mitchell Realty of Fort Lauderdale is promoting the space for "light industrial" use.
The requested variances for signage and fence height for some areas of the property — increasing allowable fence height from 6 to 8 feet — plus allowing an outdoor screened storage area of up to 22,700 square feet, were approved 4-0 by the council.
Located south of Persimmon Blvd. West, the Westlake Commerce Center will consist of two buildings — one of approximately 146,000 square feet and the other some 80,000 square feet. They will include an enhanced fire-extinguishing system, 30 bays for tractor-trailer rigs and electronic vehicle charging stations throughout. No over-night vehicle parking will be allowed, except in designated areas.
The space can be configured for businesses that need as little as 8,000 square feet, to a single tenant occupying both buildings. However, Donaldson Hearing, of the land planning firm Cotleur & Hearing, who was on hand to represent Minto, said that about 10 businesses are expected to occupy the space.
Hearing has previously said those businesses might include anything from light manufacturing to tile, granite or window fabricators to distributors of various kinds.
"Everything has been very well thought out so that we can have a first-class facility," Hearing said. "It's really going to be a beautiful commerce center."
The council also unanimously approved the plat for the Woodlands of Westlake, which will add another 149 homes on 90.7 acres in the northeast corner of the community.
The primary access point will be on Town Center Parkway at the intersection of Woodlands Drive, according to the plat presented to the council. The homes will front on a series of lakes and greenspace.
Also approved unanimously was a variance allowing the revamped Winn-Dixie store at the Grove Market Shopping Center to include a pharmacy sign facing Seminole Pratt Whitney Road.