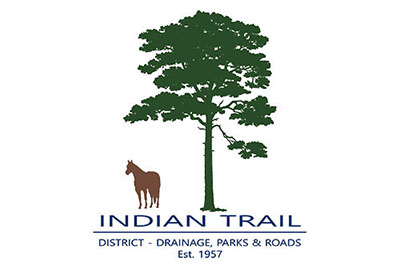 The Indian Trail Improvement District Board of Supervisors recently discussed the increasing cost of building a community center at Acreage Community Park, as well as the possible availability of $3 million in Palm Beach County funds for the project.
At the Wednesday, March 23 meeting, ITID Executive Director Burgess Hanson said that the steel base construction discussed previously had become more costly due to Florida construction codes.
"Florida's building code just destroys that approach," Hanson said. "It may not work the way we had hoped."
Assistant Executive Director Rob Robinson said the community center had been planned as a 45,000-square-foot structure. He and other members of ITID staff looked into alternative methods of construction and got three estimates. They found that tilt-wall construction is cheaper than the steel-based construction originally planned.
"Once you get above 20,000 square feet, the alternatives, from a cost standpoint, go the way of a tilt-wall," Robinson said. "The foundation is basically the same. They bring a large crane up. Once the walls are poured, it flies up in a day. I've seen them put warehouses up in a week once everything is poured."
He said the walls could be finished in whatever style, similar to a steel building.
"One of the drawbacks with the steel building is everything in it needs to be brought up to a commercial fire-code rating," Robinson said. "Once you start talking about habitation in that building, it has to meet the fire code restrictions. The fire-coding process kind of negates all the cost savings that you would get from putting up a steel building."
After Robinson put together a spread sheet comparing construction costs, he found the tilt-wall less expensive compared to steel construction.
"A bare-bones square-foot number, this is commercial grade, entry level… at $350 per square foot," he said. "That doesn't really matter if we're going vertical, two-story or not. Just as an entry-level commercial building, whether we go concrete, CBS construction, tilt-wall or steel, we're looking at a minimum base of $350 per square foot."
Although the plan is approved for up to 45,000 square feet, Robinson said he scaled back the cost estimate to 20,000 square feet.
"It's $7 million," he said. "This is commercial-grade, base-level, nothing fancy," Robinson said, adding that he had other estimates with exterior and interior finishing that were much higher.
ITID Vice President Betty Argue said supervisors and staff had talked about the potential $3 million from the county and pointed out that the district's prime supporter, County Commissioner Melissa McKinlay, would be leaving office soon.
"Six months has been wasted, and we still haven't requested it from the county," Argue said. "We need to get the plan done and submit it to her."
The board gave direction for ITID staff to finish the application to request $3 million from the county.
"I think if we get the plans submitted, the other things we talked about in terms of a sponsor for the skate park, we can do that concurrently," Argue said, "but we've got to get that submitted, or we're going to lose that opportunity."