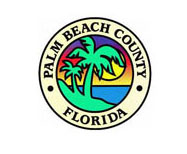 At a zoning meeting on Thursday, March 24, the Palm Beach County Commission voted unanimously to end a zoning-in-progress moratorium that temporarily discontinued the acceptance of applications for limited pet boarding facilities.
At a zoning meeting on Thursday, Jan. 27, the commissioners approved conditional use applications to allow limited pet boarding at two locations in The Acreage.
The approvals were made on 4-2 votes, and immediately after approving the applications, the board voted 6-0 to enact a zoning-in-progress moratorium to temporarily halt any further applications until county staff wrote an ordinance placing limits on pet boarding.
Commissioner Melissa McKinlay said pet boarding had been the subject of several contentious e-mails that commissioners had received and directed staff to do some further research on the issue and return with recommendations.
Principal Site Planner Jeff Gagnon said that county staff first looked at limited pet boarding as an accessory to a residential primary use in 2013. The current code was enacted in 2017.
"We do feel that the existing regulations are sufficient in order to properly regulate the use," Gagnon said. "What we are going to do is take a much closer look at this specific use to make sure that there is no morphing into a kennel-type use or a commercial operation."
He said that county staff would continue conversations with Palm Beach County Animal Care & Control concerning the regulations.
"We're going to have a much closer look at these applications as they are submitted," he said. "Currently, there are 10 limited pet boardings locations within Palm Beach County. We are requesting that the zoning-in-progress be ended at this time."
McKinlay said she had met with county staff and accepted their reasoning.
"I'm good with this," she said, making a motion to discontinue the moratorium, which carried 7-0.