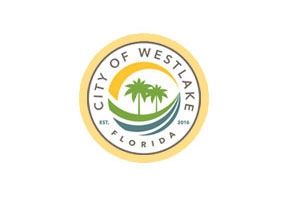 In his first foray into elective office, Greg Langowski is rising fast in Westlake politics.
After filing in November to run for the Westlake City Council, hoping to replace the retiring Katrina Long-Robinson, the Goldfinch Circle resident was unopposed for Seat 4. He took his seat in March. At the Monday, April 11 council meeting, Langowski was unanimously selected to serve as vice mayor.
"To be honest, I was kind of surprised," said Langowski, 43, a longtime aide to U.S. Sen. Marco Rubio. "I think my background dealing with local businesses and governments was a factor."
At the meeting, Westlake's new mayor, JohnPaul O'Connor, who served as vice mayor until recently, supported Langowski. "I think Greg would make a wonderful vice mayor," O'Connor said. "He has definitely got the wherewithal and would serve us well."
Councilman Julian Martinez made the motion in favor of Langowski, which was seconded by Councilwoman Pilar Valle Ron.
"Thank you for your confidence, and I look forward to serving you in the council and the City of Westlake," said Langowski, who grew up in northern Palm Beach County and earned a bachelor's degree in political science and business administration, and a master's degree in organizational leadership, both from Palm Beach Atlantic University.
He has been a Westlake resident since March 2020.
As vice mayor, Langowski said his focus will be on the budget with an eye toward the "sustainability of the city" as growth continues, and both the residential and commercial tax base expands.
"For years to come, people will be moving here," he said. "Some commercial [development] such as Publix, an amusement area, a couple sit-down restaurants and some fast-food places already are coming in, but we want to be mindful of what else will fill our commercial zones."
In other business:
• The council approved nine variances to the city's sign code for Christ Fellowship Church, which is under construction east of Seminole Pratt Whitney Road at 16561 Waters Edge Drive near Ilex Way. Plans call for a one-story, 38,155-square-foot worship center that will seat 800. Future development of a 25,000-square-foot building for church-related activities has also been approved.
The requested variances included one monument sign and four wall signs; one wall sign on each east and west elevation, and two wall signs on the south elevation.
The variances are necessary because of the church's considerable setback on the 12.7-acre property, making standard signage difficult to see even from nearby roads, explained Donaldson Hearing, of the land planning firm of Cotleur & Hearing.
The signage will reflect "very clean, very simple messaging consistent with Christ Fellowship's messaging at all of their [12 other] campuses," Hearing said.
"I think even with the requested variations, it's done very tastefully, especially considering the setback," O'Connor said. "I have no qualms about that."
On a motion by Langowski and a second by Martinez, the application was approved 4-0.
• The council heard the annual crime report from Palm Beach County Sheriff's Office Capt. Craig Turner. Westlake contracts with the PBSO for police services.
The report covers 2021 and indicates crime in Westlake remains exceedingly low with no homicides, shootings, robberies or stabbings reported. One sexual assault was reported in 2021, down from two in 2020.
As home construction continued at a rapid pace and commercial construction began to take hold in 2021, construction burglaries increased from three to 10, according to the report. No residential burglaries were reported.
The only major increase in police activity was related to traffic accidents, mostly along Seminole Pratt Whitney Road. They increased from 39 in 2020 to 47 in 2021, according to the report.
Turner said he plans to keep the same five officers in the area as part of his commitment to community policing. "We want to have them continuing to drive through the area, talking to people… [and] making connections with everyone so that they feel comfortable with the deputies who are here," said Turner, who is commander of the PBSO district in which Westlake is located. "That makes it easier when stuff does go bad."
"The report looks amazing," Valle Ron said.
"We want to keep it that way," said Turner, adding that as the city grows, its needs will be reassessed.
• The council removed the interim tag from Donald Doody as city attorney. Doody has been the city's interim attorney since April 2021. Doody is partner in the Broward County firm of Goren, Cherof, Doody & Ezrol. A graduate of The Citadel, with a master's degree from Florida Atlantic University and law degree from Northern Illinois University, Doody's practice includes private and municipal clients.