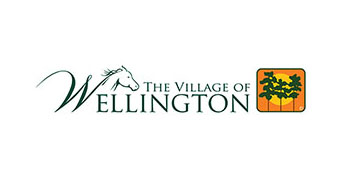 Wellington recently announced the launch of its new mobile app, allowing residents to access information, connect with village services, and report issues about infrastructure and services, on the go.
GoWellington is a real-time platform, developed with both residents and visitors in mind.
The app contains nine direct buttons for commonly searched items: Wellington Website, Latest News, WellingtonTV, Golf Cart Information, Meeting Calendar, Water Bill, Garbage Guide, Events and Public Engagement.
There is also a request feature that allows users to report a missed garbage pickup, a pothole, graffiti or other issues simply by taking a picture. Requests will be immediately sent to the appropriate village department.
The app also allows users to pinpoint the exact location of their request, attach a photo and have the ability to see the status of their requests in the system.
"This app will be an invaluable tool for our community, serving as both a source of quick reference and a way to 'see something, say something.' It will not only expedite response to problems around the village, but also encourage more people to reach out when they see something that needs attention," Village Manager Jim Barnes said.
Residents will also be able to easily sign up to receive garbage and recycling collection reminders via e-mail or text.
The new GoWellington app is available for download in both the Apple App and Google Play stores.