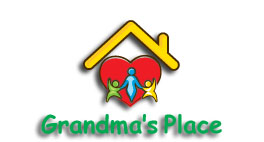 Local nonprofit Grandma's Place is holding its first ever summer camp from Monday, June 6 to Friday, July 22 for a select group of campers with special needs as part of its respite care program. Campers ages 5 to 12 are eligible to be part of this inaugural program, which includes field trips, arts and crafts, academics, outdoor activities, dance, art/music therapy, skill-building and more.
Grandma's Place is an emergency shelter in Royal Palm Beach for abused and neglected children that also offers respite care. To see if your child is eligible to attend, call (561) 753-2226.
A local charity, Grandma's Place relies heavily on grants and donations. If you or your company would like to sponsor a week of summer camp, sponsor a camper, or donate to Grandma's Place, contact Executive Director Roxanne Jacobs at (561) 376-0488 or roxanne@grandmasplacepb.org. For more information, visit www.grandmasplace.org.