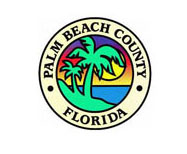 On Tuesday, May 17, just after 1 p.m., the Palm Beach County Water Utilities Department (PBCWUD) received an alert that an independent contractor working in the area of Orange Blvd. and 140th Avenue North had struck a PBCWUD water main line. A team was immediately deployed to the scene.
Due to the water main break, both northbound and southbound lanes at the intersection were shut down. The lanes were to remain closed while repairs were underway. Drivers were diverted to alternate routes.
The PBCWUD issued a precautionary boil water notice for customers in the area from 100th Lane North to Orange Blvd., and Seminole Pratt Whitney Road to Bay Hill Drive. Other PBCWUD customers are not affected and do not need to boil their water. Customers will be notified when the advisory is lifted.
For more information, visit www.pbcwater.com or contact the customer service team at (561) 740-4600, option 1.