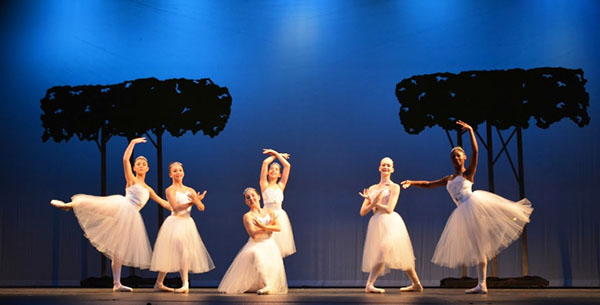 Dance Arts Conservatory (DAC) will present a family-friendly retelling of the classic Cinderella on Saturday, June 4 at 7:30 p.m. at the Wellington High School theater.
The 90-minute production is perfect for all ages, sharing the story of Cinderella with a classical ballet twist.
This magical ballet follows the heroine Cinderella, who holds onto kindness despite the cruelty of her evil stepmother and silly stepsisters. With a bit of magic from her Fairy Godmother, and the season fairies, she makes her dreams come true.
Become lost in the world of magic, love, hope and ballet — where wishes come true, bravery triumphs over evil, and a lost slipper leads to a happily ever after.
Tickets are $12 for students and $20 for adults and can be purchased online at https://danceartsconservatory.ticketleap.com/cinderella2022 or at the door.
For more information, e-mail info@danceartsconservatory.com or call (561) 296-1880.