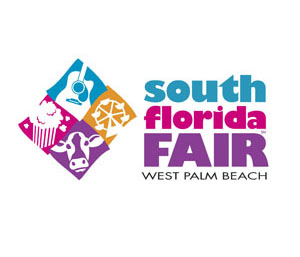 Guests attending the 2023 South Florida Fair will have plenty to roar about at next year's event from Jan. 13-29, 2023. That's because the 2023 theme, announced this week, is "Dino-Myte."
Among the highlights being planned for the 2023 fair are up to a dozen full-scale, moving, scientifically accurate, animatronic dinosaurs and dinosaur-related exhibits.
Fair guests of all ages will be given the opportunity to act as paleontologists while digging for fossils and learning about the Triassic, Jurassic and Cretaceous periods in a fun and interactive way.
"We always like to present an educational component to our fair," said Vicki Chouris, the fair's president and CEO. "This theme will allow our fairgoers to get up close and personal with replicas of the most fascinating prehistoric creatures, that include the mighty T-Rex of North America and the giant amphibious Spinosaurus from Africa."
There also will be self-contained shows and family entertainment dedicated to dinosaurs, along with walk-around performers in dinosaur costumes. Docents with realistic baby dinosaur puppets also will interact with fairgoers. More details will be revealed as the date draws closer to the fair.
Located at 9067 Southern Blvd., the 2023 South Florida Fair will kick off with its Ride-A-Thon at 5 p.m. on Jan. 12 and the full fair will be held Jan. 13 through Jan. 29. For more info., call (561) 793-0333 or visit www.southfloridafair.com.