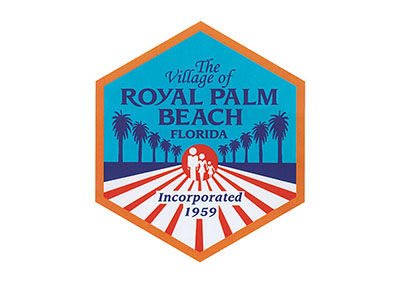 When Gov. Ron DeSantis signed the state's $109.9 billion budget for fiscal year 2022-23 on Thursday, June 2, he vetoed a record $3.1 billion in projects, including several here in the western communities.
Among the vetoed projects is $450,000 that the Florida Legislature approved for new picnic pavilions at Royal Palm Beach Commons Park, as well as $45,000 for the North Road equestrian/multi-use trail in Loxahatchee Groves.
It was the second time in as many years that DeSantis vetoed a major project requested by the Village of Royal Palm Beach. Last year, he vetoed a $450,000 matching grant to improve a pedestrian crosswalk on Okeechobee Blvd.
"We obviously have the attention of the governor's veto pen," Village Manager Ray Liggins said. "I don't know why."
The project would create more covered space on the Commons Park Great Lawn near the park's amphitheater.
"If you look at our stage from the Great Lawn, there is open area on both sides of the stage," Liggins said, explaining where the proposed pavilions would be located. "It is an area where a lot of people would be out of the weather and still see the stage. We would also be able to rent them for corporate events. They would be our largest pavilions at Commons Park."
Liggins hopes to keep the project moving forward using an alternative funding source.
"I will propose to the council that we use sales tax funding to get the project going in the upcoming fiscal year," he said.
Meanwhile, he plans to talk with the village's lobbyist, Ron Book, about ways to avoid the governor's veto pen.
"I'm going to talk to our lobbyist to see if there is anything we can do differently in the future," Liggins said.
As for the trail project on North Road, Mayor Robert Shorr addressed the veto at the tail end of the Tuesday, June 8 meeting of the Loxahatchee Groves Town Council.
The North Road project, which included local funds of $50,000 available in addition to the $45,000 state request, was funded last year but vetoed then as well.
Shorr thanked everyone who was involved in the process to get the appropriation through the legislature
"It was a Herculean effort by [town lobbyists] Mary McNicholas and Geoff Sluggett, State Rep. Matt Willhite and everybody else," he said. "It wasn't without effort. We threw all the resources we could at it, and, unfortunately, it didn't make the list."
Shorr questioned why such a small project of $45,000 met the veto pen surrounded by much larger projects.
"It's hard to understand when you see $25 million or $50 million — big projects — and a $45,000 project?" he wondered.