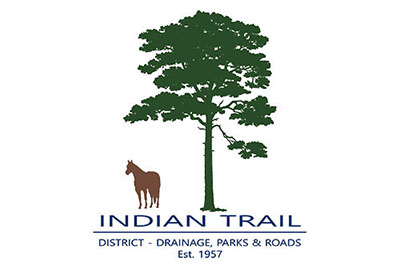 The Indian Trail Improvement District Board of Supervisors reversed itself at its Wednesday, June 8 meeting regarding two items that had sent sparks flying when the board met in May.
On a 4-1 vote, the board agreed to host a workshop ostensibly to help residents better understand the nonprofit Acreage Athletic League and the board-issued service provider agreement (SPA) under which it operates.
Also on a 4-1 vote, the board agreed to issue to the Acreage Landowners' Association a permit for a July 2 event at Acreage Community Park that will include the sharing of information about the Acreage incorporation proposal.
Supervisor Betty Argue pressed for reconsideration of both issues, backed by AAL Marketing Director Daniel Duncan and ALA President Bob Morgan, respectively.
Morgan said that the ALA board, which also has an SPA with the district, was "appalled" by the board's May decision to deny permits for three planned cookout events that would include information sharing about the pros and cons of incorporation.
Supervisor Joni Martin, who cast the dissenting vote on both topics, said later that the remarks by Duncan and Morgan were "obviously scripted" and that behind the scenes, Argue holds undue sway over both organizations.
"It looks to me like [Argue] is protecting these groups and not the district," said Martin, who is up for re-election this year. "I voted no because I think we need to do a deeper dive into all of the SPAs. We could have more control over them in the future."
Argue disagreed with Martin's read of the situation.
"As far as the ALA permits, to me it's a free speech issue," Argue said. "In terms of the [AAL], I think it is simply a misunderstanding about what it means to have an SPA and the district's role in it."
Argue said that Martin wants to favor for-profit businesses over nonprofit, volunteer organizations in ITID parks. "I will never support for-profit over nonprofit in our parks," she said.
Martin said that the AAL does not need to have a monopoly in the area.
"The board has to have a true, honest discussion about what is required and what is expected of the groups operating in Acreage Community Park," Martin explained. "We could do some [athletic] events with staff, not for-profits. It's just not necessary for it all to be run through one agency."
Now that the board has officially voted to hold the AAL workshop, Argue said she's confident it will happen, but with budget season fast approaching, she's just not sure when.
Duncan said friendships have been lost over the AAL squabbling. "It has got to stop," he said.
In other business:
• The supervisors heard that once the sod was removed from the Acreage Community Park north fields, the damage to drainage and electrical structures was more severe than anticipated and will add an additional $33,000 to the $200,000-plus project. Worse from the standpoint of the AAL's tackle football league, it will push completion of the project back by 28 days, past the league's planned start of practice in early August.
"Some of the practices can be moved to the south multi-purpose field," ITID Executive Director Burgess Hanson said. "We may have to look at relocating others."
• The board heard more about plans to implement the nearly $15 million R3 road improvement program. The R3 bond issue was approved at the May meeting. Activated ITID units in Palm Beach Gardens, Royal Palm Beach and Santa Rosa Groves are not included in the bond issue. Property owners in other units will pay an additional $53 per acre for the next 20 years to retire the bond.
"We'll do the projects in groups so that we don't have to remobilize as we move along," Hanson said.
He said that the roads in the project destined for paving will have to be designed, and construction contracts let, which will take time. However, ITID crews will begin work on the milled roads "early this fall if not sooner," Hanson said.
• Finally, the board filled out evaluation forms for Hanson, who began work for ITID in June 2019. Hanson received a score of 4.87 out of a possible 5. The board voted 5-0 to increase his annual base pay from $185,000 to $190,000 and give him a third week of vacation each year.