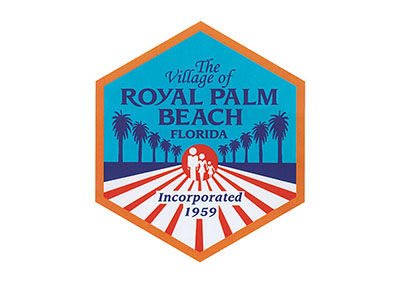 The Royal Palm Beach Planning & Zoning Commission, meeting as the Local Planning Agency, heard a request Tuesday, June 14 to create an entirely new future land use designation of Mixed-Use Social Center (MSX).
The developers of Tuttle Royale, located on the south side of Southern Blvd. just west of State Road 7, hope to use the new designation for the project's central gathering area.
Urban Design Studio, on behalf of Main Street at Tuttle Royale LLC, provided a presentation on the request for the large-scale comprehensive plan amendment. Lentzy Jean-Louis, a planner with UDS, provided examples in other parts of Palm Beach County where this new designation is already in place, including Abacoa in Jupiter, Mizner Park in Boca Raton and the Square (formerly CityPlace) in West Palm Beach.
"The addition of this future land use designation will allow a local possibility for entertainment, cultural opportunities, community gatherings and other valued amenities that these mixed-use centers offer," Jean-Louis said. "The Square has been around for 20 years. It's a primary landmark. This lets residents live, work and play in the same area. It will provide a community with authenticity."
Planning & Zoning Director Bradford O'Brien said that the applicant was not requesting the maximum allowed density for such a project. The proposal is for 10 units per acre of land, while the current density limit is 14 units per acre. The MSX designation would only apply to parcels of land 40 acres or larger and included other details, such as a minimum of 20 percent public open space be provided.
In the comprehensive plan text changes, the MXS category will include residential, commercial, office and public open space. Non-residential uses, such as retail stores or offices, would only be allowed on the ground floor of each structure.
Commission Alternate Lauren McClellan made a motion to allow for the maximum density, instead of the requested 10 units per acre density, be provided as an option in the language. That vote tied and did not pass. A second motion by Vice Chair June Perrin to approve the proposal as requested passed with McClellan dissenting.
In other business:
• The board unanimously approved a request to change the paint color and sign at the South Florida Foot & Ankle Center at 11412 Okeechobee Blvd.
• The board heard a variance request from resident Myrione Pierre-Louis of Las Palmas Street to keep an existing gazebo on her property, even though it doesn't meet the minimum setback requirement.
Pierre-Louis purchased her home in 2017 and was informed of code violations for a shed, an outdoor kitchen and the gazebo. She has already removed the other two items, but the gazebo is a permanent structure that would be a financial hardship on the state employee to remove, Pierre-Louis explained.
Both O'Brien and Commission Chair David Leland did not support the idea, but the motion to approve the variance carried and will now be heard by the Royal Palm Beach Village Council. O'Brien recommended that Pierre-Louis gather letters of support from neighbors before appearing in front of the council.
• The commissioners did not approve a request by City Mattress, located at 390 S. State Road 7, for a sign variance to allow for a 198.33-square-foot wall sign where village code allows for only 90 square feet, and to allow for a 14.94-square-foot cabinet sign where village code allows a maximum of 10 square feet.
Presented by Glen Welden of Glen Welden & Associates, he said that the neighboring stores in the same complex, TJ Maxx and Michaels, had an unfair opportunity for larger signage and better visibility due to the City Mattress logo itself, which includes a large red square as part of the brand.
O'Brien disagreed, and he explained that the 1:1 ratio (1 foot of store frontage = 1 foot of signage allowance) was the only fair way to calculate the sign rules.
"We've seen this come before. It's not the village's fault, but it's the only way to keep it fair for everyone," Leland said. "I wholly agree with staff. I think it does give an unfair signage size. I know as a business owner in the village, I've had to deal with this myself."
McClellan noted that if the request was approved, the total signage would exceed the allowance for the entire building.