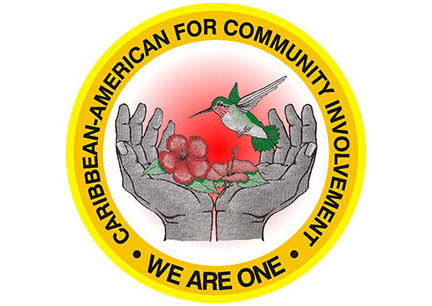 On Saturday, June 11, Caribbean-Americans for Community Involvement in Florida Inc. (CAFCI) held its 29th annual Student Assistance Fund Award Ceremony at a well-attended virtual event on Zoom. Mistress of Ceremonies Leonie Escoffer kept the audience engaged throughout the evening in her usual entertaining fashion.
CAFCI congratulates the four outstanding Palm Beach County high school seniors who received Student Assistance Fund awards in the amount of $1,500 each for educational excellence and exemplary community and civic service recognition: Kate Deviney (Florida State University), Naomi Francisco (the University of South Florida), Wole Senat (Florida State University) and Elizabeth Wilson (the University of Florida). Deviney also received CAFCI's Junior Citizen Award in the amount of $500.
Keynote speaker Judge Bradley Harper delivered a passionate, motivating speech encouraging the students to keep their heart in the right place, and look and pray to God each and every day as they embark on their college career and beyond.
The theme "Empowering Youth & Investing in Our Future" was not lost on the attendees, as every speaker acknowledged the educational and personal challenges faced by the students, who had to maintain academic excellence while trying to navigate new learning modalities in a virtual environment during the pandemic.
Local songstress Samara Lewis opened the ceremony with the national anthem, followed by CAFCI President Dennis Wright, who congratulated the students and recognized local dignitaries. Committee Member Marva Wilks introduced the committee and recognized the sponsors and donors.
The students received inspiring messages of congratulations and encouragement from Royal Palm Beach Mayor Fred Pinto and School Board Member Marcia Andrews. This was followed by a video with thank you messages from the current recipients and congratulatory messages, enthusiastic support and valuable advice from past recipients. Past recipients Leevens Cherisma (2018) and Brandon Boyd (2014) attended the ceremony and delivered words of encouragement and tips and tools for successful transition to college life.
CAFCI thanks the Student Assistance Fund Committee, including Doreen Baker, Lavern Blackwood, Leonie Escoffery, Doreen Grayson, Alpha McDonald, Marva Wilks, and co-chaired by Junette Powell and Nadine White-Boyd.
CAFCI is proud to have donated more than $231,500 to 225 Palm Beach County high school seniors over the past 29 years.
The link to the awards ceremony on the CAFCI Student Assistance Fund page is www.cafcipbc.org/studentassistanceprogram and the direct link is www.youtube.com/watch?v=rdeqSmv7Hr0.