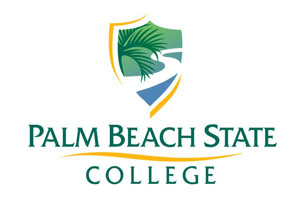 The Southern Association of Colleges and Schools Commission on Colleges has reaffirmed Palm Beach State College's accreditation for an additional 10 years.
The SACSCOC Board of Trustees voted to approve the reaffirmation at its recent meeting. The decision followed an extensive process that included a virtual site visit in October 2021 by an on-site committee of higher education experts and leaders.
During the two-day visit, the committee held more than 35 interviews with individuals and groups across PBSC to review the college's programs, policies and processes.
The SACSCOC reviewed institutional integrity, curriculum, facilities, faculty, student services, budgets and financial aid to see how it measured up to their 84 standards covering mission, educational programs, faculty, governing board, student achievement, academic services, administration, institutional planning and financial resources.
PBSC President Ava Parker said the reaffirmation exemplifies the college's longstanding tradition as a leading institution of higher education in Palm Beach County. "This reaffirmation of accreditation is the result of the commitment of our faculty and staff to teaching and learning excellence, and PBSC's mission of transforming lives and strengthening our community," Parker said.