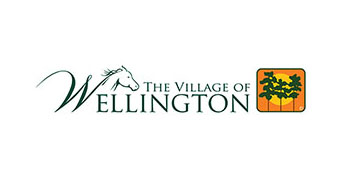 Construction continues on the Wellington Town Center project, located at 12300 W. Forest Hill Blvd. Construction of the new parking area between Village Hall and the Wellington Community Center is well underway.
This month, the contractor started working on the next phase of the project, which includes the expansion of the Wellington Amphitheater, renovations and expansion to Scott's Place Playground, and the addition of green space in the adjacent area.
The project is expected to be completed in March 2023.
A portion of Town Center Drive remains closed to facilitate construction. Crews have installed a temporary construction gate to mark the road closure. The Wellington Aquatics Complex, the Wellington Community Center and the Town Center Promenade remain open and accessible via Ken Adams Way.
Starting in July, events typically hosted at the Wellington Amphitheater, including the Thursday food truck events and Saturday concert series, will be relocated to Village Park at 11700 Pierson Road. For future updates on July and August events relocated to Village Park, visit www.wellingtonfl.gov/events.
Scott's Place Playground closed to the public on July 5. The park will remain closed throughout the duration of the Town Center project. Visit www.wellingtonfl.gov/parks to find other nearby parks and recreation facilities. The Wellington Community Center, the Town Center Promenade and the Wellington Aquatics Complex remain open during construction.