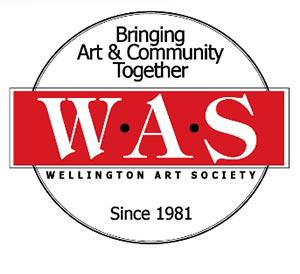 The Wellington Art Society recently announced its new art exhibition, "Elegant." The public is invited to experience "Elegant" in the upper and lower floors of the Wellington Municipal Center gallery located at 12300 W. Forest Hill Blvd. The exhibition is open weekdays from 8 a.m. to 5 p.m. from July 19 to Nov. 15.
"Elegant" features 16 artists and 55 original artworks, including painting, sculpture, drawing, photography, mixed media, digital art and more. The 16 artists exhibiting are: Emily Bergstrom, Heather Bergstrom, David Ciofalo, Audrey Freedman, Laura Jaffe, Carol Krenkel, Lou Ann La Bohn, Susan Mosely, Charles Moses, Susan Oakes, Leslie Pfeiffer, Janine Sabinsky, Raymonde Talleyrand, Cindi Taylor, Elaine Weber and Tammy Wolfson.
All artwork in the exhibition is for sale and a portion of the proceeds goes toward the Wellington Art Society's scholarship and outreach programs. To arrange the purchase of artwork hanging in the exhibition, e-mail presidentofwas@gmail.com. For more information about the featured artists and the exhibition, visit www.wellingtonartsociety.org.