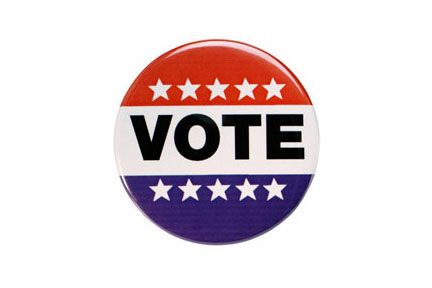 Early Tuesday evening, with the polls closing, it looked like Santa Rosa Groves resident Elizabeth Accomando just might do it.
With a strong showing among mail-in and early voters, Accomando looked as if she might top 50 percent in the three-way race for the open Indian Trail Improvement District Board of Supervisors Seat 1 and avoid the need to be on the November ballot.
While early returns gave Accomando more than 50 percent, a good election day showing by local restaurant owner Jerrad Jablonski, and additional votes garnered by Orange Blvd. resident Benjamin Beerman, left Accomando just under the 50 percent mark.
According to unofficial results, Accomando took 3,315 votes (46.8 percent), while Jablonski got 2,290 votes (32.3 percent). Beerman finished with 1,480 votes (20.9 percent) and was eliminated.
Accomando and Jablonski will go head-to-head on the November ballot.
The other two ITID races will also be going to the November ballot.
Both incumbents — Joni Martin in Seat 3 and Michael Johnson in Seat 5 — came out on top in three-way races, but not over the 50 percent required to win outright.
In Seat 1, Martin got 3,091 votes (44 percent), and Patricia Farrell, part owner of an athletic training facility in Royal Palm Beach, finished second with 2,189 votes (31.1 percent). Grissel Ramos, an ITID resident since 2006, finished third with 1,750 votes (24.9 percent) and was eliminated.
Johnson, who currently serves as ITID president, received 2,929 votes (41.6 percent). John Rivera, owner of Sunshine Safe & Lock, was second with 2,212 votes (31.4 percent). Todd Wax, owner of Wax Electric LLC and a longtime employee of the Village of Royal Palm Beach, finished third with 1,895 votes (26.9 percent) and was eliminated.
"It's all still sinking in," Accomando said Wednesday. "It's wonderful to have that level of support in the community. People know what I stand for. They know I will have the community's best interest at heart."
Jablonski, who grew up in the area, said he had felt a strong level of support in the community and was a bit surprised by Accomando's results. "[But] it shows me where I stand and what I need to work on," he said. "She'll be tough to beat… [but] I think I can beat her. The whole thing is in God's hands."
In Seat 3, Martin said she didn't go into the election having any expectations.
"I'm glad my numbers were as high as they were," she said. "I plan on running a strong race in November."
Meanwhile, she said, "I'll continue to advocate for my constituents… [and] for spending in a more conservative manner."
Farrell said she feels "very positive" about the level of support she received, and that she'll continue to focus on what she believes is the key issue for the area — incorporation. She said that while she personally supports it, she believes the community should be allowed to vote on the issue.
In Seat 5, Rivera, a former president of the Acreage Horseman's Association who ran unsuccessfully for the seat in 2018, said he thinks the numbers coming out of Tuesday's election "show a lot of positives" in terms of a successful one-on-one race against Johnson. He said that the combined votes for him and the third-place finisher Wax show a desire for change.
"There has to be some accountability for the wasteful spending that has been going on for years," Rivera said. "Now is when the work actually starts… [and] there's plenty of work to be done. It's the time when you need to put on your work boots and get out and talk to people."
Johnson could not be reached for comment.