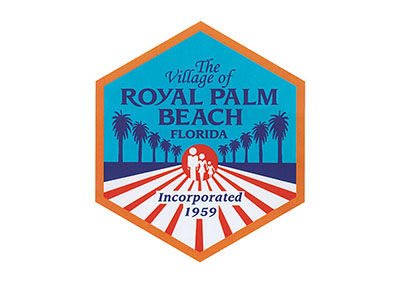 A variety of buildings in Royal Palm Beach are looking to spruce up their exteriors. The Royal Palm Beach Planning & Zoning Commission reviewed several applications for fresh paint, minor repairs and updates on Tuesday, Aug. 23, in addition to a request for a new car wash facility along State Road 7.
Currently, the property at 1001 N. State Road 7 is a long-vacant Friendly's restaurant in front of the Regal Cinemas, but a developer is looking to transform the space into a 7,822-square-foot car wash facility named Dirty Dog's Car Wash, part of a regional chain.
Dwayne Dickerson with the law firm Dunay, Miskel and Backman was present on behalf of the applicant.
"I want to thank staff. We worked for months with your staff to get to this point tonight, and we are very excited about this opportunity to be in the village," Dickerson said. "This provider, everything is state-of-the-art, and at every turn, they are not cutting corners. The equipment is the latest and greatest, it has the silencers for blowers, and I could go on. I think you are going to be pleased with this provider and the quality of the facility and the services that they are going to provide."
A motion to recommend approval passed unanimously.
"I drive by that facility almost daily, and it's becoming an eye sore," Commission Chair David Leland said. "We always welcome improvement."
Another local car wash facility got approval for some changes.
The El Motor City Car Wash, located at 135 S. State Road 7, is under new ownership, and residents will notice the name changing to El Car Wash. The Miami-based chain has many facilities throughout South Florida and is expanding to the Royal Palm Beach area.
The existing, full-service car wash will undergo several changes after final village approval, including the expansion of self-service vacuum stanchions and modifications in parking. The new branding also includes a change in paint scheme and signage. The changes were approved unanimously.
Smart Stop Self Storage also received unanimous support for allowing the replacement of an existing monument sign at 10719 Southern Blvd. The existing sign is damaged, and the applicant plans to replace it with a duplicate sign.
In other business, the board unanimously approved updated paint schemes for the Indian Trail community at 100 Indian Trail Drive as requested by the Indian Trail Homeowners' Association. Another recommendation for approval came at the Cobblestone Village shopping center, where the awning fabric and paint are set for updating at 10229 Okeechobee Blvd.
Leland was impressed with the staff and applicants throughout the meeting. "Everybody is doing their homework," he said. "We had all good improvement things and nobody asking for forgiveness."
The board also approved changes in two dates for upcoming meetings. The November meeting was moved to Thursday, Nov. 10 and the December meeting was moved to Tuesday, Dec. 13.