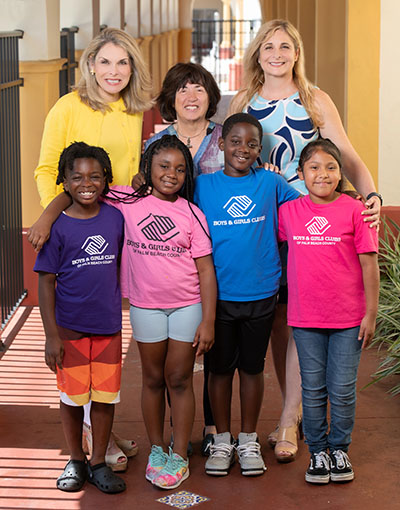 The Boys & Girls Clubs of Palm Beach County honored the generous support of GL Homes with a special award presentation on Friday, July 8 at the Florence De George Boys & Girls Club in West Palm Beach. Sarah Alsofrom, GL Homes' senior director of community relations and key representative of philanthropy, was in attendance to accept the "Boys & Girls Clubs of Palm Beach County Children's Champion Award."
"GL Homes is a proud supporter of the Boys & Girls Clubs of Palm Beach County because the organization transforms the lives of thousands of children and teens in Palm Beach County," Alsofrom said. "GL Homes is honored to be recognized for our philanthropic work and commitment to make a difference in our community."
For the past two years, GL Homes has led the charge as the title sponsor for Boys & Girls Clubs of Palm Beach County's successful back to school and holiday gift drives, and has made significant contributions to the clubs' critical hunger relief programs. Recently, GL Homes expanded its support by sponsoring a graduation celebration dinner to recognize the accomplishments of over 50 minority senior graduates.
"We want to thank GL Homes and Sarah Alsofrom for their generosity, philanthropy and passion to ensure that the Boys & Girls Clubs of Palm Beach County can fulfill its mission of ensuring all young people reach their full potential," said Julie Kime, corporate board member for the nonprofit.
With the continued partnership and philanthropy of GL Homes, children in Palm Beach County will continue to receive critical support for continued academic success, healthy lifestyles and bright futures.