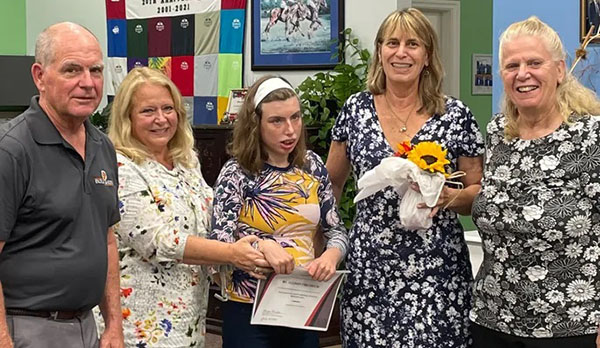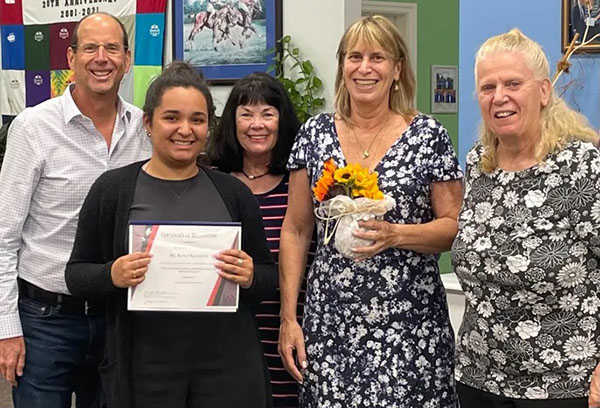 The Loxahatchee Groves Landowners' Association recently presented several scholarships to community members. Aiden Murray and Nancy Sluggett have received $1,000 each to put toward their university educations.
Sluggett is entering her senior year at the Notre Dame University Mendoza College of Business, majoring in management consulting. "The scholarship will help with getting all my books and prepping me for my senior year, making sure I have all the necessary resources to excel in my classes," Sluggett said.
Murray will be entering his freshman year. "When I chose what college to go to, I chose to go to one that I thought would best educate me. This, however, meant giving up the cheaper option," Sluggett said. "The LGLA scholarship will help me to fund the education that will be best for me. Additionally, I am looking to get at least a master's degree. This will require additional years of school that the LGLA scholarship will help to make more affordable."
Murray was represented at the scholarship presentation by his mother, Darcy Dean-Murray.
Allison Friedrich received $1,000 toward her hippotherapy at the Vinceremos Therapeutic Riding Center. "Allison is 26. She is going to be using the scholarship for Vinceremos," her mother, Susan Friedrich, said. "She does hippotherapy there. It is a 30-minute ride, and they work on posture, upper body strengthening, stretches and communication with the horse. She has learned some new words to have the horse go, stop and turn. They also work on horse maintenance, such as grooming. It's a great program. She has been at it a few years, and she loves it."
The LGLA wishes these young students all the best in their future endeavors.