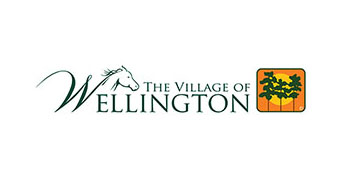 Recovery efforts are underway in response to Hurricane Ian's effects on the Village of Wellington. Clearing and removing disaster debris is a major part of the recovery effort. Wellington will begin vegetative disaster debris collection and removal on Monday, Oct. 3 throughout the village.
Residents are asked to separate debris as follows and place it in piles at the curb in the public right-of-way, not on private property:
• Construction and demolition materials (building construction materials – wood, metal, drywall, shingles, etc., as well as building contents and personal property – furnishings, clothing, appliances, etc.)
• Vegetative materials (trees, limbs, brush, leaves, etc.)
• Household hazardous waste (paints, cleaners, oils, batteries, pesticides, etc.); be sure these materials are in a secured container and are not leaking in any way.
• Dirt/sediment (soil, sand, gravel, etc.)
All debris must be placed in separate piles at the curb in the public right-of-way, as described above. It is the home/business owner's responsibility to bring the debris to the curb and to properly separate it.
Your cooperation will make this debris removal operation proceed smoothly and ensure that the community recovers as quickly as possible.
The village will provide updates as we work through the recovery process for removing disaster debris.
Download the GoWellington mobile app or use the online portal to report unsafe debris situations (e.g., leaning trees, trees on houses, partially collapsed structures, etc.).
This operation is only for disaster debris. Do not attempt to place garbage or other household refuse with the disaster debris, as it will not be accepted.