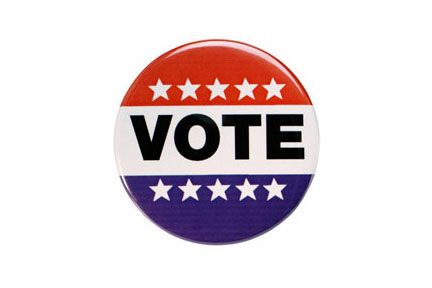 On Friday, Sept. 30, the Palm Beach County Supervisor of Elections began mailing vote-by-mail ballots to voters who are eligible and requested a mail ballot for the Nov. 8 general election. Voters who requested a ballot should receive their ballot soon, if they have not arrived already. International and overseas voters who requested a mail ballot were mailed ballots on Friday, Sept. 23.
Registered county voters may request a vote-by-mail ballot online at www.votepalmbeach.gov, by e-mailing votebymail@votepalmbeach.gov or by calling (561) 656-6208. Voters should have their Florida driver's license, Florida ID card or the last four digits of their Social Security number available when making the request.
The deadline to request that a vote-by-mail ballot be mailed to a voter is 5 p.m. on Saturday, Oct. 29. The main elections office will be open that Saturday to serve voters. A mail ballot may also be picked up in person at one of the four SOE offices until 5 p.m. on Monday, Nov. 7. Under emergency circumstances, a ballot may be picked up in person on Election Day.
Voters can return their ballot using pre-paid postage or drop it off inside any of the four SOE offices during business hours. Voters may also drop it off at designated drop-off locations across the county starting Monday, Oct. 24. Visit www.votepalmbeach.gov for a list of mail ballot drop-off locations.
All vote-by-mail ballots must be received by 7 p.m. at the main office or by 5 p.m. at a branch office on Election Day, Tuesday, Nov. 8, in order to be counted. Vote-by-mail ballots cannot be dropped off at polling locations on Election Day.
Voters can track their vote-by-mail ballot from the moment it is requested until the time it is received back. Visit the "My Status" page at www.votepalmbeach.gov to track your ballot and ensure your vote is processed and will be counted.
Voters can also opt-in to the new BallotTrax program. Voters who opt-in will receive alerts when their ballot has been prepared, mailed and when it has been received by the office. The alert system will also notify voters if there is a signature issue with their ballot so that it can be corrected right away. Opt-in today at www.ballottrax.net.
The Palm Beach County Supervisor of Elections Office encourages all voters to sign-up for Informed Delivery with the U.S. Postal Service. Informed Delivery is a secure, free feature that provides eligible residential consumers with a digital preview of their incoming mail and packages. Learn more about Informed Delivery and sign up at www.usps.com.