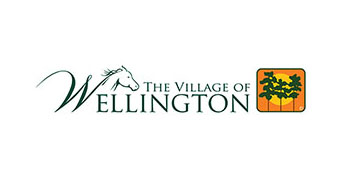 Calling all kings, queens and swamp things! "Laissez les bons temps rouler" at Wellington's Murder Mystery Dinner Theater, returning to the Wellington Community Center (12150 W. Forest Hill Blvd.) on Saturday, Nov. 5. Doors open at 5:30 p.m. The theme for the event is "Murder on the Bayou" and features actors portraying characters in a New Orleans-inspired setting.
The time is approaching for the naming of the grand marshal of the Mardi Gras parade, but the big reveal is not so easy when a more sinister plot is afoot. Can your krewe identify the Cajun killer before it's too late? Or is there about to be another body on the bayou?
Tickets cost $60 per person and are on sale now at Village Park (11700 Pierson Road) and at the Wellington Community Center (12150 W. Forest Hill Blvd.). A table of eight can also be reserved for the discounted price of $420. The ticket price will "bayou" appetizers, dinner, beer and wine. Because this is an adult-themed event, Wellington will provide free on-site child care for children ages 5 to 12 only, including pizza and plenty of fun activities. The child care room will be separate from the event.
Guests are encouraged to come dressed in their favorite New Orleans/bayou-themed attire and will have the opportunity to participate in costume contests for prizes.
This event is expected to sell out, so be sure to reserve your seats today. For more info., visit www.wellingtonfl.gov/murdermystery.