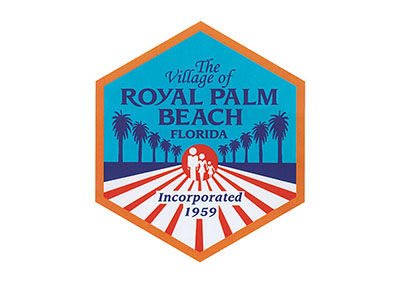 Royal Palm Beach Parks & Recreation Director Lou Recchio gave members of the village's Recreation Advisory Board an update on upcoming programs and projects planned for the new fiscal year at the board's meeting on Monday, Sept. 26.
Recchio began with an update on food-related topics in village parks, starting with the end of the food distribution program through partner Feeding South Florida.
"Food distribution has been going on for the past two years, and it ended this past Wednesday because Feeding South Florida lost their funding from the government. We will not be distributing food here anymore," he said. "We gave out more than 3.4 million meals. It was really an effort by numerous volunteers, not just individuals, but groups that came out. I want to give a shout out to everybody. It brought everyone together for a common cause."
At Veterans Park, the Seeds Café is now open Wednesday through Sunday, serving breakfast and lunch. In the next few months, ice cream vendor Kool Runnings will also be opening at Veterans Park. At the Royal Palm Beach Commons Park Sporting Center, the Parkside Café is open seven days a week.
"We now have somebody [Parkside Café] who has made a major investment, upgrading the kitchen and the equipment they brought in. They've got a food truck. He's already booked a couple of weddings that are upstairs on the third floor, catering to them," Recchio said. "He has been in the restaurant business for quite a while. This is the same vendor that runs our haunted house in October."
The village has also completed a number of capital projects during fiscal year 2022 in parks around the community.
At Camellia Park, six tennis courts were resurfaced along with two basketball courts. Commons Park now has a second 18-hole disc golf course and an automated kayak rental system. The design phase is now complete for Crestwood Park North, although the name may change, while Homeplace Park has a new gazebo.
At Preservation Park, the Katz Soccer Complex received reconstruction of two soccer fields and the replacement of four bleacher covers. Preservation Park also saw major changes with the removal of the RC track, installation of four pickleball courts and movement of the skate park.
"The reason for that is we had some issues. We had the skate park there where you had teenage kids, and right next to the skate park was a playground," Recchio explained. "The mix of the teens and skaters with parents and kids really wasn't conducive to be in the same area. Since we were going to build the pickleball courts anyway, we decided to move it. It's working out great."
He noted that many of the remaining open capital projects are stuck simply waiting on delivery of the materials needed to do the work.
Capital projects in the 2023 fiscal year include new pavilions at Commons Park and replacing the lights at the golf training facility. Veterans Park will see its splash pad repaired, and the ballfields at Ferrin Park will get new lighting.
Throughout the village, residents will also see new electronic signs go up. The newer signs will allow for faster updating and give the ability to make immediate announcements.
Reccio is looking forward to the new corporate pavilions at Commons Park.
"The pavilions are going on the great lawn and will flank the east and west side of the amphitheater," he said. "We get a lot of businesses and corporations that want to come out and have a picnic. These pavilions will be 82 feet in diameter and will house 100 to 120 people. It's going to be great, and when we have our normal four or five community events out there, we can use it for another stage, alcohol tent, water distribution and so on."
Program Supervisor Brandon Pendergrass noted the successful registration numbers for baseball, soccer and football. The travel basketball league has teams training, and other Recreation Center programs, such as yoga, are in full swing.
"Youth basketball had more than 200 participants last year, and we are looking to build on that. Perseverance Basketball is doing 'Little Hoopsters' for ages three to five and basketball training for kindergarten through sixth grade," Pendergrass said, adding that the Recreation Center is also offering VPK, spring youth volleyball and flag football.
Programs for senior citizens in Royal Palm Beach continue to be popular with residents. Program Supervisor Shakeera Thomas explained that there are 18 programs for seniors, with only six of them being paid programs, and the remaining 12 are free. The next Young at Heart Luncheon is Oct. 7, and membership acceptance is now back up to full capacity. Other popular classes are diabetes self-management and technology workshops.
"We are working on other classes to bring. I listen to them, see what they want, and one of the things was to exercise more," Thomas said. "So, we now have a senior dance party every Monday to get them moving. Technology is now every week on Tuesdays from 3:30 to 5 p.m. from now until March 2023. The seniors are loving it."
Sporting Center Event & Facilities Manager Sylvio Pierre-Louis announced that the Catskill Haunts Haunted House opened on Sept. 30 and will run every Friday and Saturday in the month of October. Entry is $10. The Rock-N-Fall Festival was moved due to Hurricane Ian and is now Saturday, Oct. 8 from 1 to 9 p.m., and Sunday, Oct. 9 from 1 to 7 p.m.
The planned concert series includes tribute bands for Elton John (Oct. 21), Toby Keith (Nov. 4) and reggae/rock (Nov. 18). A car show fundraiser hosted by South East Rods and Customs will benefit Wounded Warriors on Nov. 6. Family movie nights begin Nov. 12 with the movie starting at 7 p.m. Food trucks will be on site, and the venue opens at 5 p.m. For families wanting photos with Santa, he will be visiting the Sporting Center during the Dec. 10 and Dec. 17 movie nights. The popular Winterfest event returns Dec. 3.
Event & Facilities Manager Steven Poyner was happy to share upcoming events at the Royal Palm Beach Cultural Center and the nearby Village Hall Complex. The Green Market returns Saturdays starting Oct. 15, and the Cultural Center opens at 9 a.m. on Nov. 11 for a Veterans Day program and free breakfast for veterans who sign up in advance. The Jan. 27 Daddy Daughter Dance will incorporate a Winter Wonderland theme in 2023. Community band concerts are drawing 100 to 200 guests, and the next concert is Oct. 25.
Visit www.royalpalmbeach.com/parksrec for additional information on upcoming events or to register for programs. The next Recreation Advisory Board meeting is scheduled for Nov. 28.