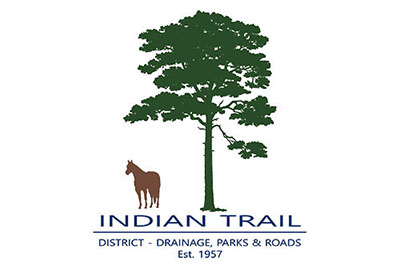 There's more than one truckload of resentment and frustration being hauled through The Acreage these days by big-rig drivers feeling that they are being unfairly targeted by Palm Beach County Code Enforcement for parking their tractor-trailers at residential properties.
Several drivers and family members took their concerns to the Indian Trail Improvement District Board of Supervisors on Wednesday, Sept. 21, sharing them during the public comments portion of the meeting.
"We moved here because of the space," said trucker Kemar Henry of 31st Road North. "It's why we're here."
Truckers face up to a $1,000-a-day fine for parking their rigs at their residence. "We don't want to have to leave," said Henry, adding that he and his family might have to do so within 90 days.
While a number of truckers bought in The Acreage, which is in unincorporated Palm Beach County, believing that they would be allowed to park their rigs on their large residential properties, that apparently never was a part of any official zoning code, ITID Executive Director Burgess Hanson explained.
While ITID can advocate on behalf of the community when dealing with Palm Beach County, it does not have any control over zoning and code enforcement, since ITID only has local authority for the purposes of roads, drainage and parks.
"Many people are used to parking their trucks in their yards," Hanson said. "Some of them say they were told they would be able to park there [when they purchased the property]. But no one has ever produced one piece of paper that says that."
Supervisor Joni Martin said that part of the issue is individuals not understanding in legal terms the difference between a "commercial vehicle" and a tractor-trailer. Under the county zoning code, residential storage/parking is allowed of one commercial vehicle — defined as registered and belonging to a resident of the property, and not exceeding 12,500 pounds and 26 feet in length. A tractor-trailer rig is often more than 60 feet in length weighing some 80,000 pounds or more. Restrictions within municipalities may vary.
To further complicate matters in this semi-rural, equestrian enclave, Hanson noted that under state law, there is an agricultural exemption for big rigs pulling large horse trailers or cattle haulers. Thus, under that law, a rig with a horse trailer would be exempt from the county's zoning regulations, while a trucker next door with his rig hitched to a car hauler would be afoul of county rules, he said.
Some local truckers have contended that the ITID board's refusal to write a letter to the Palm Beach County Commission stating that the district is OK with the tractor-trailer rigs using area roads has brought on this latest code enforcement push.
Not so, ITID Vice President Betty Argue said during the meeting.
"This has been a problem for the last 20 years… and our position has not changed," she said. "We're not responsible for land use or zoning… This is nothing but the county trying to kick the ball back to us."
Argue later said that the real problem that has drawn the attention of county code enforcement is not truckers who park their rigs at their residence, but others who park them in swales, beside canals and who rent space on residential properties that they do not own.
"It's frustrating for everyone. It's people's livelihoods, [but] it can't be a free-for-all," Argue said.
Estimating that more than 150 truckers live in the ITID area, she said there is no real truck parking anywhere in the county. She said the board is glad to encourage the county and the truckers to reach a "happy compromise," but beyond that, there is little that the ITID supervisors can do.
Argue suggested that the county might consider buying property along Southern Blvd. where a parking area could be created for tractor-trailer rigs.
In another road-related matter, after a spate of recent accidents, some serious, other residents expressed concern over speeding in the area, especially along larger, longer streets, such as Royal Palm Beach, Orange and Coconut boulevards.
One resident said it is not unusual to see vehicles traveling 70 to 80 miles per hour at night.
ITID is aware of the issue and is doing what it can to slow drivers down where possible, which means encouraging Palm Beach County Sheriff's Office deputies to be watchful and installing speed tables, Hanson said.
He explained that while ITID has the authority to install speed tables, it does not have the authority to erect stop signs or traffic lights. He said that requests have been made to the county, but "the county doesn't want four-way stops out here. They want traffic to move."
ITID President Michael Johnson said that the traffic issues are likely to get worse due to increased development.
"Everyone on this board takes traffic calming very seriously," he said. "Please reach out to the PBSO as much as you can."
In other business:
• The supervisors approved the purchase of $865,442 of equipment to be used in road and canal maintenance and related projects.
The purchases include four four-wheel-drive pickups, two John Deere 620G Motor Graders and one John Deere 644p Wheel Loader.
During the 2023 budget process, Argue questioned the need for some of the equipment but was part of the vote to approve them on Sept. 21.
"I would have rather made the decision vehicle by vehicle," she said later. "But I had to weigh waiting six months while prices were only going to increase."
• The supervisors heard from Mary McNicholas of the lobbying group Sluggett & Associates that chances are improving that funding may finally be found from state and county sources for the long-delayed completion of the Corbett levee. The levee is supposed to protect residents in the northern and western parts of ITID who suffered flooding during Tropical Storm Isaac in 2012 but is only half finished.
The original price tag was $8 million, which the state agreed to fund over two years, but never provided the second $4 million installment, leaving the project in limbo. The price tag now is expected to run some $16 million for the state agencies responsible, the county and the South Florida Water Management District.
While happy to hear that the project may be about to finally move forward, Hanson noted that the 60,000-acre J.W. Corbett Wildlife Management Area is state property. "This is not a district project, it's a state project," he said.
Argue agreed, while noting that the lack of an adequate levee could have a major impact on ITID residents during a heavy rain incident. She said that a change in messaging by Sluggett and a strong push from State Rep. Rick Roth (R-District 85) may have moved the funding needle.
"We looked at it and said, 'Why are we having to fight to get the state to do its job?'" Argue said. "They have a responsibility to protect our community."
• The supervisors heard from representatives of its parks department that they expect the north football field at Acreage Community Park won't be playable until spring.
"If the new sod doesn't properly root, there'll be problems with fungus and other issues," Hanson said.
Once planned as $110,000 turf-replacement effort, the field has since undergone a major renovation after the discovery of substandard drainage and electrical infrastructure dating back to the 1990s. The scoreboard, lighting and goalposts also have been repaired, upgraded or replaced.
The final price tag is now expected to be approximately $500,000, even though much of the work has been done by a district crew in an effort to keep costs down, Hanson said.